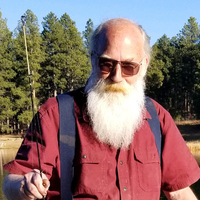 67
Sioux Falls, SD
February 2, 2021
Robert James Beck was born July 13, 1953, to Charles and Doris (Kiewel) Beck. Bob grew up in western Sioux Falls and attended public school in Hartford where he graduated from West Central High School.
Bob was a skilled artisan, having many creative businesses in website design, fine art photography, motorsports marketing, and most recently in lighted antique home décor known as Luminary Art Design. He was often found trout fishing in the Black Hills and visiting Mount Rushmore, never passing up a Wall Drug donut on the way.
More than anything, Bob loved his two children, Drew and Kelsey. They were his greatest joy in life, and he was incredibly proud of everything they did. Bob was the ultimate example of how to have a positive attitude and sense of humor no matter what life dishes out.
Grateful for having shared his life are his two children, Drew Beck and Kelsey Beck; brother, Denny (Nancy) Beck; sister, Barbara (Ron) Bothun; nieces, nephews and many friends. Bob is preceded in death by his parents; a sister, Julie Fischer, and an infant daughter, KayCee Beck.
Private family services will be held at a later date.
Arrangements provided by Miller Funeral Home.