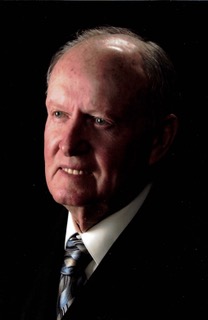 86
Dell Rapids, SD
January 6, 2022
Roger Fods was born August 19, 1935, in Sioux Falls to Peter and Verda (Austin) Fods at Sioux Valley Hospital in Sioux Falls. He grew up in the Colton and Madison area and graduated from Franklin High School. After his graduation he began his farming career. On March 16, 1960, he was united in marriage to Connie Colwill. The couple farmed and raised their family on a place five miles south of Madison.
In his younger years Roger enjoyed farming and raising livestock. Even after retirement he
liked helping his son during planting and harvest season. One of his favorite things to do was to take long drives in the countryside looking at crops and farms with his wife Connie by his side. During his retirement years in Dell Rapids, he could often be spotted around town in his golf cart. Another favorite was going to Buffalo Trading Post for lunch and catching up with old friends. Roger loved spending time with his family and grandchildren.
He is survived by his wife of nearly 62 years, Connie Fods of Dell Rapids; son Kevin (Janet) Fods and their children Peter, Lucy and Lily Fods all of Colton; daughter Brenda Fods (Monte Hay) of Madison; sister Phyllis Swier of Sioux Falls; sisters-in-law Aggie Fods of Colton and Leona Fods of Colton; nieces, nephews and other extended family members.
He was preceded in death by his parents, Peter and Verda Fods; brothers Darrell and James; brother-in-law Marv Swier.
A funeral service was held Saturday, January 8, 2022, at the Minnehaha Funeral Home in Colton with Pastor Susan Nachtigal officiating. Burial followed at Franklin Cemetery rural Chester.
Arrangements provided by Minnehaha Funeral Home.