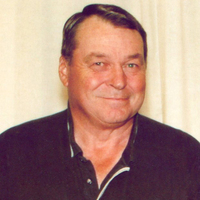 76
Sioux Falls, SD
April 28, 2021
John was born on May 4, 1944, in Akron, Iowa to Luverne and Mavis (Paulson) Satter. John was baptized and confirmed at Brule Creek Lutheran Church and was raised on a farm near Elk Point. He received his education in a one-room schoolhouse through the eighth grade and then attended and graduated from Alcester High School in 1961.
Following high school, John was united in marriage with Linda Trudeau. John was blessed with four children.
John worked for the co-op in Beresford delivering fuel until making his home in Sioux Falls in 1968, and beginning his 30-year career as a letter carrier with the United States Postal Service. In his retirement, John worked summers on the grounds crew at Minnehaha Country Club for six years and spent four years at the Sioux Falls Parks and Recreation Department.
John enjoyed hunting, playing baseball and fast-pitch softball, singing and was a member of the Sioux Emperians Barbershop Chorus. John was an avid bowler and bowled in four leagues. He served as the house representative of the bowling leagues for over 20 years and attended over 32 National Bowling Conventions in cities all across the United States. He had one perfect 300 game and was a two-time South Dakota State Bowling Champion. Above all, John loved spending time with his family and friends.
Grateful for having shared his life are his daughter, Brenda (Robert Jensen) Smith of Crooks; son, James Satter, Oakland Calif.; daughter, Christy Satter, Fountain Hills, Ariz. and son, Travis Satter, Sioux Falls; three grandchildren Tara Smith, Taylor (Maca) Smith and Tucker (Julia Easter) Smith; six great-grandchildren Ella, Mara, Alejandro, Philippa, Jack and Sloane; one brother, David (Marvey) Satter of Watertown; one sister, Judith (Greg) Hammerstrom of Watertown; one nephew, Bryan Satter of Sioux Falls; three nieces, Laurie (Sean) Tennis of Watertown, Heather (Gary) Gorrell of Manassas, Va. and Shannon Cornwell of Watertown; and a host of other relatives and friends.
He was preceded in death by his parents, Luverne and Mavis Satter; and one grandson, Cody Smith.
Funeral services for John were held Wednesday, May 5, 2021 at George Boom Funeral Home & On-Site Crematory in Sioux Falls, with burial at Brule Creek Cemetery in rural Elk Point. The family requests memorials to Brule Creek Cemetery Association.
Arrangements provided by George Boom Funeral Home.