Marylou Nagel | Writer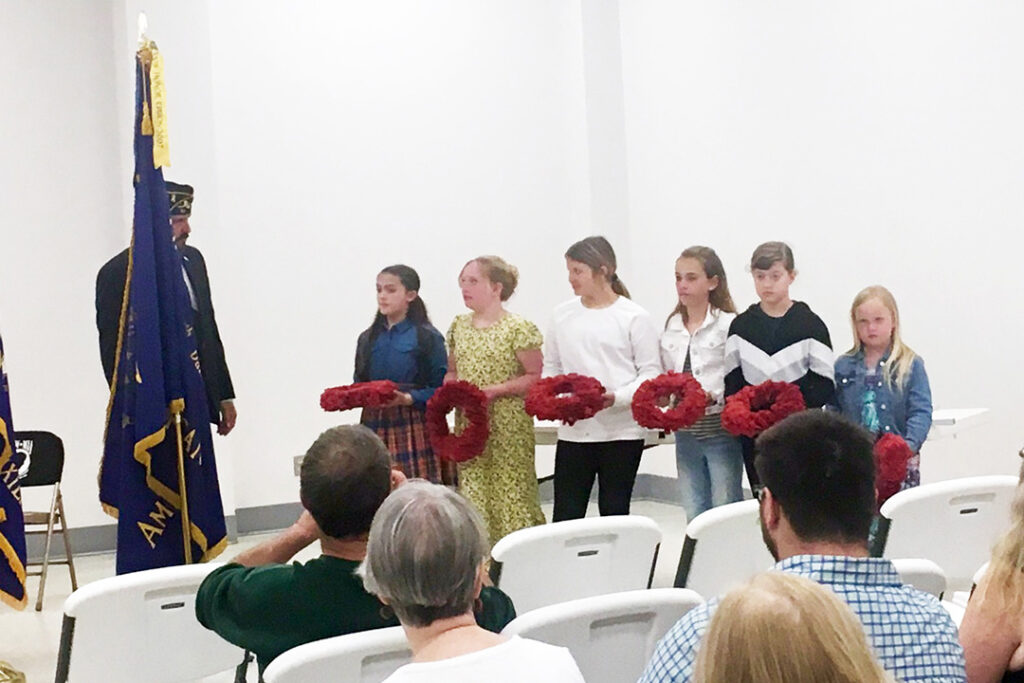 The William H Crippen American Legion Post 62 presented Humboldt's annual Memorial Day Ceremonies on Monday, May 30.
Each year the ceremonies draw an impressive crowd and this year was no exception.
The program opened with the National Anthem sung by West Central student, Chloe Siemonsma. Post Commander Charles Dubbe gave opening remarks followed by Chaplain Charlie Beck with the Invocation. West Central student, Charlie Nagel read the Gettysburg Address.
The guest speaker this year was Humboldt native, Tom Schartz. Schartz has fond memories of previous Memorial Day services, especially helping his grandfather, Neal Even, put up flags. Schartz has kept some shell casings from previous cemetery ceremonies as a reminder of Memorial Day and what it means. He spoke about recently finding the obituary of the Post's namesake, William H Crippen, who was also the inspiration for his address to the group. Crippen embraced the Humboldt community as his own. He was killed in the line of duty on October 4, 1918, and was interred in the Humboldt Cemetery in August of 1921. It was estimated that over 1000 people attended Crippen's funeral, held at the new high school auditorium. This was a tribute to the courage of his spirit. "The truth is this," said Schartz. "There are some things worth dying for. Evil will flourish when good men do nothing." He concluded with five pieces of guidance for Americans to follow and to remember. "Be confident in your nation, be proud of your heritage, be courageous in defense of American ideals, be ready the next time there is a threat to peace, and give thanks to God every day. We gather here today freely to give thanks to our forefathers to whom we are eternally grateful."
Following Schartz's address, recent West Central graduate and Oratory winner, Emily Hofer, played patriotic selections on her flute. Roll Call was then read by Commander Dubbe and Fred Lee. Benediction by Beck closed out the services.
Due to the weather, the Cemetery Ceremony was held indoors, immediately following the program. Chaplain Beck led the group in prayer, followed by "In Flanders Field," read by West Central student, Sydney Skari. Flower Girls Abigail Even, Chloe Siemonsma, Amber Haag, Brynlee Ideker, McKinnley Sichmeller, and Violet Lias decorated the crosses for the fallen. Post 62 gave a Salute to the Dead and Post Bugler Fred Lee closed out the ceremony with Taps.