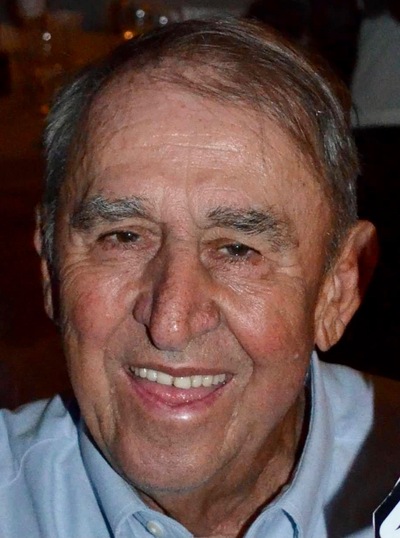 86
Sioux Falls, SD
February 9, 2021
Bruce Burdette Mueller was born May 19, 1934, at Rose Valley Farm in rural Freeman, to David and Lydia (Graber) Mueller. He attended Fairview #96 country school through 8th grade and Freeman Academy for high school, graduating in 1952. He then enrolled in Freeman Junior College where he was an athletic standout – particularly in track and field. His time at FJC, was marked by many exciting moments, but most memorable was the 1954 Yankton College Invitational, which he and Gordon Brockmueller won single handedly before being unceremoniously suspended for having attended the meet without permission.
With only two weeks left in the semester, Bruce refused to make up the work from his suspension and quit JFC. Instead, he went to Berea, Ohio, for voluntary service to reflect on what he wanted to do next. His year in Ohio was highlighted by meeting and competing against his childhood idol, United States Olympian, Harrison Dillard, while Bruce competed unattached in summer track meets at Baldwin Wallace College.
Eventually, Bruce decided to finish his college education in Newton, Kan., at Bethel College where he was a four sport athlete, competing in football, basketball, track and field and baseball. In his two years at Bethel, Bruce had the privilege of high jumping against basketball legend Wilt Chamberlain and playing basketball against beloved Nebraska football coach, Tom Osborn. However, Bruce's most important accomplishment at Bethel was meeting Elva Nase and convincing her to become his wife.
Bruce and Elva were married on September 1, 1957, in Souderton, Pa. After the ceremony, Bruce and Elva rushed back to Newton so Bruce could begin fall football camp. After completing the '57 season, Bruce was invited to training camp with the Baltimore Colts for the 1958-59 season – not too bad for a guy who had only played two years of competitive football. But life (read: Grandpa Dave) had other plans, and Bruce and Elva returned to South Dakota in the spring of 1959 to take over Rose Valley Farm.
Back in South Dakota and despite his farm responsibilities, Bruce's love of sports and working with young people compelled him to pursue a teaching and coaching position in Hurley. There he began a long career of working with and developing many student athletes. Bruce taught and coached in Hurley from 1959 to 1965, and then in the fall of 1965, he returned to his alma mater, Freeman Academy and Junior College, where he taught and coached until 1972.
After leaving teaching, Bruce held a number of jobs, including working for the Culligan Water Company in Yankton and Pine Hill Printery in Freeman. Never able to stay away from sports for long, he was also the Freeman High School Girls Basketball Coach from 1983 to 1984. In 1989, he and Elva moved to Sioux Falls and he worked at Western Printery until 2013. In his later years, rather than languish in a "regular" retirement, Bruce enjoyed working at the Sioux Falls Arena and the Canaries Baseball Stadium where he could do his favorite things – watch and talk to people about sports.
Bruce's passion for athletics was second only to the deep love he had for his family. After competing as an amateur baseball and fastpitch softball player for many more years than Elva liked, Bruce enjoyed following, cheering on and coaching his children and grandchildren in their many sporting endeavors. Never one to stay away from the field of competition, Bruce returned to track and field winning numerous medals from 1989 through 1998 in the South Dakota Senior Olympics.
Bruce was an avid collector throughout his life. Throughout the years he amazed his children, grandchildren and their friends with his assortment of coins, stamps and antiques, including specialty beer and pop cans, old typewriters, novelty lunch boxes and juice glasses and vintage Avon bottles. His garage became a verifiable museum in which he showcased his many collections across a field of homemade shelves. The garage eventually became so full of his treasures the family cars no longer fit inside, much to Elva's dismay. Bruce was an ardent treasure hunter who loved to explore and host rummage sales. He also had a keen eye for finding money and prizes on his daily early morning walks around Sioux Falls.
Bruce will be remembered for his enduring love of family, commitment to hard work, fiercely competitive spirit and hard-headedness – traits he was proud and often exasperated to see reflected back at him in his large, loud and loyal family.
Grateful for having shared his life are his son, Kent (Lynette) Mueller, Hartford, his daughters Joan (Brad) Peters, Hartford, Lisa (Phil) Howard, Sioux Falls, Kristen (Adam) Hess, Whitestown, Ind.; his 11 grandchildren: Joshua (Kelsey) Mueller, Katie (Erik) Peters-Pedersen, Kira (Darrel) Mueller-Bostick, Kelli Peters, Kasey (Keith) Miller, Kami (Ryan) Trainer, Tyler (Kelsey Pudenz) Howard, Jeevan (Shayla Kuchta) Mueller, Gabe Howard, Cooper and Alex Hess; as well as 11 great-grandchildren: Traejan Mueller, Emery and Piper Chapla, Ava and Nora Miller, Daej and Roewan Bostick, Felix Mueller, Case Miller, Stella Mueller, and Huck Mueller; his sister (Harriet Kaufman); his brother-in-law (Delmar Ortman), and numerous nieces and nephews. He was preceded in death by his parents, a daughter (Tracy Jo), his wife (Elva), his brother-in-law (Elrod Kaufman) and his sister (Maxine Ortman).
A celebration of Bruce's life will be held Saturday, February 20, at the Salem Mennonite Church Fellowship Hall at 11 am. If you are unable to attend, the service will be available via Zoom. To register and access the link please view this obituary online.
The family requests masks be worn. In lieu of flowers, Bruce requests you send money to be used for a scholarship to be given in his name to a West Central student athlete.
Arrangements provided by Miller Funeral Home.