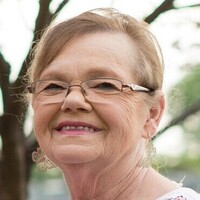 72
Sioux Falls, SD
January 28, 2021
Cleo Kay Damm was born on March 7, 1948, to Gilbert and Hilda (Weidenbach) Sayler on the family homestead or "The Farm" as she regularly called it, near Menno. She grew up in the Scotland area attending and graduating from Scotland High School.
Cleo was united in marriage on December 5, 1981, to Raymond Damm at their home in Sioux Falls.
Cleo Damm worked many jobs, including carrying bulk mail from Sioux Falls to various depots. She also worked for Ozark life insurance, Citibank and in retail environments like Walmart, but she may be best remembered as a babysitter/daycare. Many children were entrusted to her care and they all became "family."
Cleo loved to attend the circle track races at the Hartford, Rock Rapids and Brandon (Husets) facilities. She also liked to travel and sightsee. She enjoyed reading, shopping, going to outdoor events like parades, fireworks, Sioux Falls Canaries games and festivals. Cleo also liked to go to hockey games and root for the Sioux Falls Stampede.
Grateful for having shared her life are her husband, Raymond Damm of Sioux Falls; daughters, Regina Zurcher and Tina Damm, both of Sioux Falls, and Lena (Rick) Zwieg and their children, Zack, Grant and Brett of Warren, Mich.; granddaughters who were like daughters, Jennie (Jason) Penning of Crooks, Karena Damm of Brookings, Sally (Matthew Penning) Damm of Sioux Falls; great-grandchildren, Jydin, Saphira, Renley, Asher, Leilani and Holden; and a host of others who were like children and grandchildren to Cleo.
Cleo was preceded in death by her parents, Gilbert and Hilda; daughter, Ladena, and brother, Eldore (Bonnie) Sayler.
Funeral services were held February 5, 2021, at George Boom Funeral Home & On-Site Crematory.
Arrangements provided by George Boom Funeral Home.