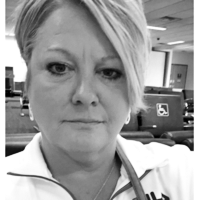 48
Sioux Falls, SD
February 2, 2021
Visitation with family present to greet friends will take place from 1-3 pm, Sunday, Feb. 7, 2021, at George Boom Funeral Home & On-Site Crematory, Sioux Falls.
Left to cherish her memory are her husband, Michael, Sioux Falls; son Dylan Bohr, Lennox; parents, Cornelius and Arlene Bakker, Sioux Falls; sister, Joan (Dean) Fischer, Crooks; brothers, Henry Bakker, Brandon and Jeff (Mindy) Bakker of Sioux Falls; granddaughters, Avalon Thompson and Avery Somphanthabansouk, Sioux Falls; and numerous other loving friends and family members.
She was preceded in death by her son, Cole Thompson, in 2018.
See full obituary in next week's paper.
Arrangements provided by George Boom Funeral Home.