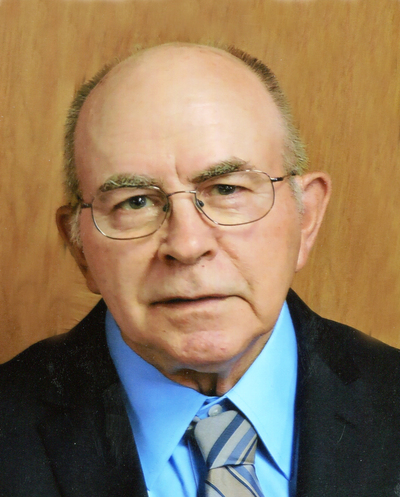 79 years, 10 months
May 25
Humboldt
Donald was born on July 26, 1940, to Lyle and Edna (Kroeger) Shumaker on the family farm near Hartford. He graduated from Humboldt High School in 1958. He was a member of the South Dakota Air National Guard. He attended Nettleton College for accounting. He started working for Mortensen Implement in Humboldt until he became owners with Leroy Puthoff. He was involved in the John Deere dealership for 40 years. He was also a member of the Humboldt Fire and Ambulance.
Don was active in the Humboldt Congregational Church, Humboldt Community Club, Humboldt Community Development Corporation and Humboldt Threshing Bee. His many likes were bowling, playing cards, dancing, reading Western books, collecting many John Deere toys and went on yearly vacations with his family along with building his own home. He also enjoyed his many years of farming.
On October 7, 1964, Donald was united in marriage to Margie Groenewold at the Presbyterian Church in Rushmore, Minn.
Donald is survived by his wife of 55 years, Margie; children, Bryon (Michelle) of Hartford, Rhonda (Terry) Kueter of Sioux Falls, Lynnette of Humboldt, Sandy (Tommy) Holdahl of Humboldt and grandchildren Nicole (Robert) Bauerle, Bailey (Joel) Belko, David (Tracy) Kueter, Abbigale, Tyler Renken, Erin Kueter, Emily Kueter, Jesse Holdahl and Derek Renken; great-grandchildren Danica, Ryan, Carson, Kylee, William, Abby; siblings Norman (Arlene) of Sioux Falls, Harvey of Humboldt, June Hitt of Chandler, Texas, Marvin (Joyce) of Hartford, Dale (Lori) of Sioux Falls, Bill of Lennox, Marcia Narlin of Sioux Falls, Walter (Bev) of Canistota and in-laws Barb Shumaker of Sioux Falls, Bob Rabenberg of Sioux Falls and Bart Fauteck of Sioux Falls.
Donald was proceeded in death by his parents; siblings Marjorie Berens, Donna Fauteck, Bonnie Rabenberg, Betty Caroline Shumaker, Warner, Jimmy and Leo; in-laws Elwayne Berens, Bob Narlin, Bob Hitt; Sue, Betsy, Alma and Javene Shumaker.
Private funeral services will be held with interment in the Humboldt Cemetery, Humboldt.
In lieu of flowers, memorials can be given to the Parkinson's Foundation.
Arrangements were provided by the Miller Funeral Home.