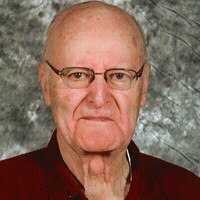 87
Sioux Falls, SD
October 14, 2021
Duane Miller passed away at his home at Edgewood Prairie Crossings in Sioux Falls. Duane was born on June 25, 1934, to Albert M. and Clara (Shaffer) Miller in Sioux Falls. He grew up in Colton and graduated from Colton High School. He served in the United States Marine Corps and was honorably discharged in 1956. On May 31, 1957, he married Loretta Varns in Colton. They settled in Sioux Falls where they remained for the rest of their lives. Loretta passed away on September 17, 2020.
Duane was employed as a shipping clerk at John Morrell's for 30 years. He retired in 1988. During his retirement he was a delivery man for Artco Caskets in Sioux Falls. He was a member of NewDay Church.
Grateful for having shared his life are his daughter, Jane (Edward) Wahl, Olathe, Kan.; son, Rick (Tammy) Miller, Letcher; nine grandchildren; seven great-grandchildren; brother Vincent Miller, Sioux Falls. He was preceded in death by his wife Loretta; sister Alberta Pearse; and brothers Forrest Miller and Donald Miller.
A memorial service was held Monday, October 18, 2021, at NewDay Church in Harrisburg, with burial at Hills of Rest Cemetery in Sioux Falls.
Arrangements provided by Minnehaha Funeral Home.