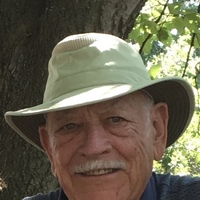 82
Sioux Falls
March 23, 2021
Jim was born to James Meert, Sr. and Flora (McKeever) Meert in Kansas City, Mo., on August 15, 1938. He grew up in Sioux City, Iowa, and graduated from Bishop Heelan Catholic High School. He served in the Air National Guard for six years. On January 29, 1966, he married Cheri Friedman. They raised seven children; Jeff (Sue), Cumming, Ga., Debbie Bultena, Lennox, Robb (Jan), Carlisle, Pa.; Greg (Erin), Midland, Ala.; Amy (Johnny) Farr, Humboldt; Stacy (Dave) Blalock, Newnan, Ga. and Matt (Katie), Sioux Falls.
He enjoyed spending time with family and friends and especially sharing stories about his children and grandchildren. He was a "born salesman"; starting with a business in Europe and ending with 31 years of being a State Farm "Good Neighbor" to his clients in and around the Sioux Falls area.
He believed in being involved in the community and served as an officer in many civic and religious organizations. He was a lifetime member of the Knights of Columbus, Elks Lodge, Noon Sertoma Club and Amateur Radio Club (call letters KB0U). He enjoyed hunting and fishing, but mostly traveling full time with Cheri in their motorhome for 10 years. He lived a full life.
He is survived by his loving wife of 55 years, Cheri, their seven children, 25 grandchildren and 10 great-grandchildren, his brother, Jerry and his wife Mary Ann, Overland Park, Kan., and many other relatives and friends.
Our family is very grateful to Jeff and Sue for their loving care in their home for the last 18 months.
He was preceded in death by his parents, sister, Margaret McCarthy and her husband, Tom; niece, Melinda McCarthy; mother and father-in-law, Shorty and Vina Friedman; brother-in-law, Rod Friedman; sister-in-law, Marge Wassenaar; and infant granddaughter, Grace Meert. A Mass of Christian burial will be held at a later date at Christ the King Catholic Church and inurnment at St. Michael's Cemetery. Condolences may be sent to 1540 Park Shore Drive, Cumming, Ga. 33041.
Arrangements provided by George Boom Funeral Home & On-Site Crematory.