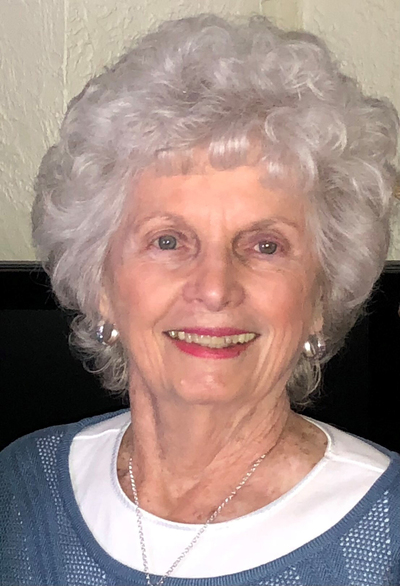 91
Sioux Falls, SD
November 13, 2021
Janet was born August 9, 1930, in Sioux Falls to Frank and Theresa (Mitchell) Lindner. She attended Sioux Falls public schools graduating from Washington High School in 1948.
Janet was united in marriage to Dean Everetts on January 21, 1949, in Sioux Falls. She then became a homemaker and devoted, loving mother. Eventually, she returned to the school system as an educational assistant at Lincoln Elementary, retiring after 23 years.
Janet was an active member of First Lutheran Church, where she served communion and was in charge of scheduling the communion distributors. She cherished her many friendships that developed through Bridge Club and had lifelong friends in Sewing Club. Dean and Janet traveled to Germany in 1986 to visit their son and family while stationed with the Air Force. They also enjoyed many trips to Hawaii during the winter.
And, of course, she loved spending time with her grandchildren and great-grandchildren.
Grateful for having shared her life are her husband Dean; daughter Lynnette (Ron) Rother, Luverne, Minn.; sons Danny (Carol) Everetts, Harrisburg; David (Mary) Everetts, Calif.; Jon (Connie) Everetts, Sioux Falls; brother Ronald (Sharilyn) Lindner, Hartford; six grandchildren: Shannon Huisman, Shane Peiper, Jesse Stout, Alicia Chang, Jason Everetts and Dayna Everetts; 11 great-grandchildren Logan, Madisyn, Jasmine, Abigail, Uriah, Eliza, Noah, Kaleb, Landyn, McKenna and Tinley.
She was preceded in death by her daughter, Nancy Anderson in 2020; two sisters and one brother.
Memorials may be directed to First Lutheran Church Media Ministries, 327 S. Dakota Ave. Sioux Falls, SD 57104.
A memorial service was held November 20, 2021, at Miller Funeral Home.
Arrangements provided by Miller Funeral Home.