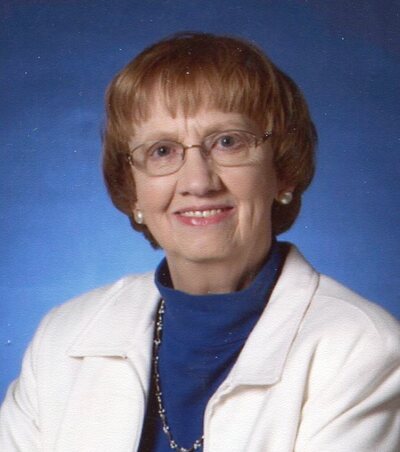 83
Sioux Falls, SD
January 17, 2022
Janiece Evonne Jurgensen, daughter of Andrew and Anna (Martsfield) Jurgensen, was born March 31, 1938, in Akron, Iowa. She was baptized in the Lutheran church near Canton in May of 1938.
As an infant she moved with her family to rural Sioux Falls. She attended Mt. Pleasant Elementary for two years before attending Brandon Elementary. Janiece graduated from Brandon High School in 1956. She was confirmed at Faith Lutheran Church in Sioux Fall where she has been a member since her youth.
Janiece was united in marriage with Paul Lawrence, Jr., on January 10, 1965, in Sioux Falls. He preceded her in death on November 24, 1981. She attended Southeast Area Vocational in Sioux Falls after which she worked first at All American Freight and then at First Lutheran Church from 1989-2000. Janiece then worked for North American Baptist Seminary in 2000-2002. She served as an organist at Faith Lutheran from 1957-2008 retiring after suffering a severed rotator cuff.
She also directed choirs of various ages off and on for nearly 40 years. Janiece loved to learn, travel and play cards. Above all, she loved time spent with her children and grandchildren.
Survivors include her children Lisa Brockmueller and her husband Myles, Freeman, Todd Lawrence and his wife Katey, Hartford; grandchildren Ryan Brockmueller, Tommy Lawrence, Andrea "Drea" Lawrence, Tyler Brockmueller; brothers-in-law, Robert "Bob" Tabbert and Willard "Willie" Lawrence; and a host of other relatives and friends.
She was preceded in death by her husband; parents; brothers Lowell, Arval and Orlan; sisters Ellen Tabbert and LaVina Cramlett; sisters-in-law Myrtle Jurgenson, Corine Jurgensen, Lucille Jurgenson and Bonnie Lawrence.
Her Memorial Service was held January 21, 2022, at Faith Lutheran Church in Sioux Falls. In lieu of flowers, please consider a donation to Sioux Falls Lutheran School.
Arrangements provided by George Boom Funeral Home.