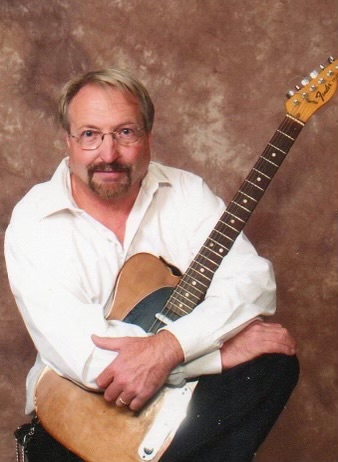 66
Sioux Falls, SD
January 12, 2022
Lee Ferguson was born in Belleville, Mich., on March 11, 1955. He was one of two children born to Lee and Carolyn (Lemire) Ferguson. He married Caryn Sublette on August 5, 1982, and had one daughter (Athena Ferguson).
Lee graduated from Eastern Michigan University with an education degree and got his Masters at SDSU. He shared his passion for music through teaching and playing with various bands throughout the years like Camino One, Vigilante and Bangtail. One of his greatest joys was playing gigs with his friends from the bands, all well attended by their family and fans.
He started his teaching career in Wall, SD, before going to Onida. He dedicated 11 years of his life to the Sully Buttes school and the wonderful community there where lifetime friendships were made.
He and his family then moved to Colton. He dedicated another 17 years to teaching at Tri-Valley at the high school level where he enjoyed bonding with colleagues and helping to influence and encourage students and watching their journeys. After 33 years of teaching he retired and joined his wife at Habitat for Humanity and worked as a Neighborhood Revitalization Coordinator, giving back to his community by organizing volunteer groups to update houses around Sioux Falls. His plans were to fully retire in a few months and eventually move to a house in Lead that he and his wife, Caryn, were revitalizing themselves.
Many can attest to Lee's kindness, passion and drive. He has touched many people's lives across the states and the amount of memories that were shared with Caryn and Athena has been amazing. They would like to express their love and gratitude to everyone, including the Sanford staff who worked tirelessly to help Lee and his family. They are humbled by the great community of friends and neighbors which stretched from all corners of the states. Your support has helped gentled this great loss of a wonderful man.
He is survived by his wife, Caryn Ferguson of 39 years, daughter Athena Ferguson, stepson Cameron Lynch, granddaughter, Rylin Lynch, sister Lynn Klink and nephews Mike Klink and Kevin Klink.
Visitation with family present will be from 4-7 pm Saturday, January 22, 2022, at the Minnehaha Funeral Chapel, Colton. Funeral services will begin at 2 pm Sunday, January 23, 2022, at Tri-Valley High School, rural Colton. Interment will be 2 pm MST, Monday, January 24, 2022, at Oakridge Cemetery, Deadwood, SD. In lieu of flowers, memorials may be directed to Habitat for Humanity, or the Humane Society.
Arrangements provided by Minnehaha Funeral Home.