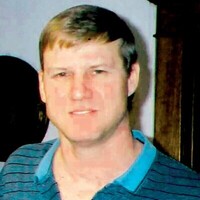 67
Sioux Falls, SD
March 16, 2020
Mark Allen Lewis was born in Winner, South Dakota on November 22, 1953 to Conn Lewis and Angie (Chudomelka) Morehead. He lived in the Winner area until 1959, when the family moved to Presho. Mark graduated from West Lyman High School in 1972 and attended Dakota Wesleyan University the following year. He then decided it was time to follow family tradition and serve his country. In 1973 Mark enlisted in the United States Navy. While in the Navy he served in Guam and later with the Defense Intelligence Agency. After an Honorable discharge in 1977, he continued employment with DIA for several years.
After retirement from the DIA, he moved to the Seattle, Washington area where he took a position on a crab processing ship. He loved the sea and all it had to offer. He later returned to his roots in South Dakota. After recurring health issues, he moved to the Sioux Falls, South Dakota area. The Lord called him home, on March 16, 2020 at his residence at Palisades Healthcare in Garretson, South Dakota.
Mark was passionate about many things. He loved both participating and watching sports of any kind, fishing, playing cards, reading and last but not least, politics.
He is survived by his three children, Ebony and Lamar Johnson and Krystle Bellomo, and sisters Connie Foster, Crooks, South Dakota and Lisa VanTassel, Everette, Washington and numerous nieces and nephews.
A big thank you to the Palisades Healthcare team, for making Mark's last few years as comfortable as possible. He spoke so highly of you.
A celebration of life will be held on Sunday, November 21, 2021, from 1-3:00 PM at Hutch's Café in Presho, SD. Interment will be at 1:00 PM Monday, November 22, 2021, at the South Dakota State Veterans Cemetery, rural Sioux Falls.
Arrangements provided by Minnehaha Funeral Home.