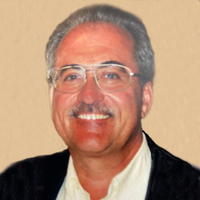 68
Sioux Falls SD
February 6, 2021
Mark was born on March 1, 1952, the eldest of five sons of Donald and Patricia (Wilson) Juhl. Mark was born and raised in Miller and graduated from Miller High School in 1970. Mark found and maintained an interest in the Boy Scouts before graduation and he worked to achieve Eagle Scout status, the highest rank attainable.
Mark enlisted in the United States Air Force in 1972, where his love for flying airplanes began. He would go on to earn and retain his pilot's license for many years, and enjoyed flying with friends and clients. After the service he moved to Sioux Falls, where his storied career in business began. Mark always had a love for cars, especially the classics. He had an eye for detail and very much enjoyed the challenge of refurbishing them to their original pristine condition. His first job was at Marv's Body Shop in Sioux Falls, followed by a sales position at Ben Hur Ford. He then decided to take on the boat business for a few years and started Juhl Marine located near Tea. Later on he was offered a position as Sales Manager at Graham Automotive where he enjoyed the challenges and learned all aspects of the car business. Finally, he decided to venture out on his own and opened Mark Juhl Auto Sports and Service Center, having done so from the ground up. Mark loved meeting and getting to know people so this career fit him perfectly. He operated his business for over 24 years.
In 1977, Mark married Vicki Dedrickson in Sioux Falls. In 1982, they became parents to their much-anticipated and loved son, Matt. Mark would go on to teach Matt about vehicle sales and maintenance, and years later included him in the daily operations of Mark Juhl Auto. Mark married Debra Peterson in 2001 and he played an important and integral part in the lives of her three children, Jessica, Jason and Kristina.
Mark had such a zest for life and got the most out of each and every day. He loved spending time with friends and relatives golfing, fishing, piloting airplanes, driving around in one of his classics and relaxing at the lake. He was rarely seen without a smile on his face and with Mark, no one was a stranger – just a friend he had not met yet. He loved to laugh and tell stories and there was never a dull moment when Mark was around.
Grateful for having shared his life are his son, Matt (Alysia) Juhl of Sioux Falls and their children, Dominick, Morgan, Aiden and Danika; stepdaughter, Kristi (Tim) Peeples of Mississippi and their children, Emily, Bradley and Liz; stepson, Jason (Jill) Beuckens of Sioux Falls and their children, Ella and Charlie; stepdaughter, Jessica (Dan) Anderson of Sioux Falls and their children Finley, Quinn and Merrick; his mother, Patricia Juhl of Sioux Falls; brothers, Brad (Terry) of Sioux Falls, Kirk (Joan) of Crooks and Eric (Jane) of Sioux Falls; and many other nieces, nephews and cousins.
Mark is preceded in death by his father, Donald Juhl and his brother, Greg Juhl.
A memorial service was held Friday, February 12, at Miller Funeral Home – Downtown. Military Honors followed the memorial service.
Memorials/donations for the family may be sent to Miller Funeral Home – Downtown, 507 S. Main Ave., Sioux Falls.
Arrangements provided by Miller Funeral Home.