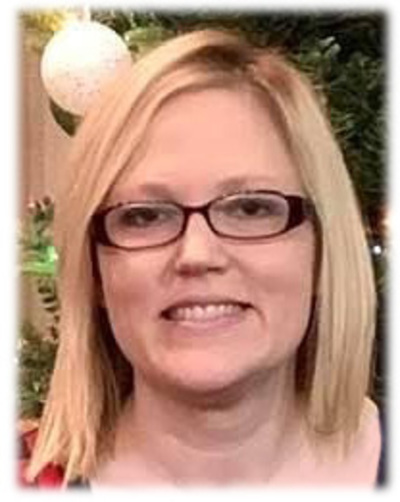 33
July 16
Colton
Nichole Ann Waters was born November 7, 1986, in Hot Springs, S.D., to Karl Tonsager and Marcia Kasowski. She graduated from Tri-Valley High School in 2005. Nichole had a passion for learning and growth, which led her on a journey through many years of schooling and different jobs which ultimately led her to her passion of being a project manager.
On June 28, 2008, Nichole was united in marriage with Matthew Waters. Together they raised two children, Elizabeth and William Waters.
Nichole had many passions, the first of which are her two children, followed closely by driving her Jeep and four wheelers on the trails. Nichole loved to take pictures, bake, cook wonderful food and garden, though she sometimes struggled at it. She loved to hang out with her family and friends. Her greatest asset was her ability to make those around her smile and feel at ease. Nichole had a way of making those around her feel comfortable being themselves.
Nichole is survived by her husband, Matthew Waters; her children, Elizabeth(10) and William(7) Waters; parents, Karl (Denise Ishmael) Tonsager and Marcia Kasowski; siblings, Stephanie (Kevin) Ellison, Samantha Kasowski and Jacob Kasowski; grandparents, Darlene Tonsager, Gary (Genie) Kistler and Harold and Marian Kasowski; in-laws, Anthony and Denice Waters; sisters-in-law Melissa (Greg) Stonecypher and Susan Stern; nieces and nephews, Jaime, Lucas and Ally Ellison, Taylor, Stevie and Gracie Stern, Kadence, Gabrielle and Peyton Stonecypher and great-nephew Carter.
Nichole is preceded in death by her grandfather, Ken Tonsager; grandmother, Judy Kistler; uncle, Timothy Kistler; stepfather, Dave Kasowski; grandfather-in-law Henry Hughes and grandmother in-law, Clara Belle Hightower.
Memorial visitation with the family was held Friday, July 24, at Miller Westside Chapel, 6200 West 41st Street. A private funeral service will be held with burial at the St. George Cemetery in Hartford.
In lieu of flowers, please donate to the Elizabeth and William Waters scholarship fund. Please mail to Matthew Waters P.O. Box 1696 Hiram, Ga. 30141.