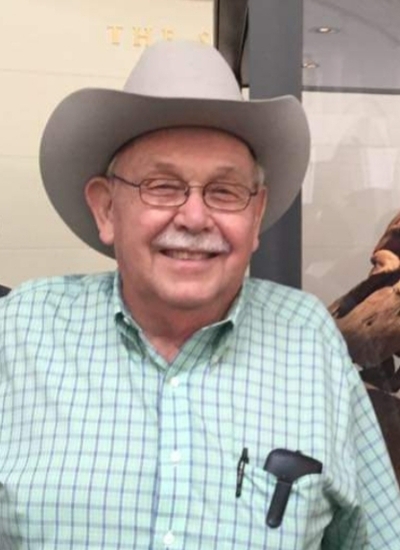 75
Sioux Falls, SD
October 10, 2021
Robert Koenig passed away unexpectedly in his sleep at his home. He was born on December 30, 1945, in Burke, the third son of Henry and Dorothy (Richter) Koenig of Fairfax. He attended school in Fairfax graduating in 1963. He grew up on the family farm seven miles east of Fairfax where he learned the value of hard work and family farm living. After high school graduation, he attended Northern State College and graduated with a degree in elementary education. Bob married Charlotte Kippes in 1968 and settled in Fairfax. They also lived in Minneapolis and in Fargo-Moorhead where he sold insurance in both places. Bob and Charlotte would divorce 13 years later.
In 1975 Bob went into treatment for alcoholism and from that time on he never wavered once and remained a faithful friend of Bill W. which was a total of 46 years. After treatment, Bob acquired an Associate Degree in counseling. He used these skills to help others achieve sobriety in their lives.
He worked for Jerome Koenig until he purchased Hanson's Clothing Store in Bonesteel and turned it into the Covered Wagon Western Clothing Store where his exceptional business skills were realized. The store flourished and became well known.
In 1981 Bob sold the store and moved to Sioux Falls working various jobs until he purchased the Old North Flea Market. Koenig's Antiques was established from this purchase and became very successful. It was voted the best antique store in the state of South Dakota for 10 years in a row. When he first started out in the store, a lovely lady approached him and told him to give her a call if he needed help. Shortly thereafter Bob hired her. That lady turned out to be Rosalee Knock and in June of 1992 they married. Unfortunately, Rose and Bob's marriage ended in divorce, but they remained dear friends. On the business front, Bob branched out and explored new business opportunities. He eventually sold the antique store to focus on these ventures. Bob leaves behind a great legacy founded by his two life-long loves: his love of family (which if you were a friend, you were family) and his love of entrepreneurship.
One of those ventures was Rainbow Alley, a cabin development project in Missouri. This project allowed him to be hands on and play with "big boy toys" as well as spend treasured time with his daughters, grandchildren and many friends that he considered family at his own cabin.
Bob was not only an exceptional businessman. He was also an advocate for children and adult survivors of abuse. Bob, having experienced some of this himself, would simply move mountains to help others facing abuse. He was instrumental in getting the laws changed in the state of South Dakota so that there is no longer a statute of limitations in reporting such abuse.
Over the past few decades, Bob's life began to slow down due to health issues and age, but this allowed him to gain a calmness and peace in his life along with attaining much love and enjoyment from Rose's children, grandchildren and great-grandchild all who accepted him as their acquired "Dad", "Grandpa" and "Great Grandpa". Bob also loved his nieces and nephews with a deep, unconditional love matched by no other. He was there for them always as a mentor, as a supporter, as a listener; they knew they could count on him in all circumstances. Bob made it a point to spend time with his nieces and nephews. Through long phone or in person conversations, taking them to Sioux Empire State Fair, and even traveling to Israel with one of his nephews in 2017. Bob said his trip to Israel was one of the greatest trips of his lifetime. Bob also made a point to develop his friendships to the point they became family. Friends he met with on a weekly basis for support became like brothers/sisters and a pain in the butt employee, who would always miss a weed or two around the shed, became a true son to Bob. Those that Bob viewed as family always viewed Bob as family. He will be greatly missed.
Bob was preceded in death by his parents; his brothers John and Victor Koenig along with one sister-in-law Marva (Parker) Koenig-Dreyton. He is survived by his sister, Carolyn and husband Ron Pistulka of Holdrege, Neb.; a continued friend Rose Koenig of Sioux Falls; daughters Heather Christopher and her seven children of Wes Plains, Mo., and Keri Ann Christensen, her husband Ron and three children of Sioux Falls; as well as two great-granddaughters; nephew Travis Koenig his wife Cassandra and two children of Ramsey, Minn., and 11 children, a son-in- law, and a daughter-in-law from his first marriage; niece Tracy Poches, husband Charles and five children of Portage Wisc.; nephew Justin Koenig and three children of Canton, Ga.; nephew Joshua Koenig, wife Lindsey and four children of Coleman Wisc.; nephew Luke Koenig, wife Dr. Mikaela Koenig and two children of Fairfax; nephew Lance Koenig, wife Dr. Elizabeth Koenig and three children of Hartford; niece Melanie Robertson, husband Darrell and two children of Westerville, Ohio; nephew Aaron Pistulka, wife Stacie and five children and one daughter-in-law of Wilcox and Lincoln, Neb.; niece Dr. Sarah Cordes, husband Dr. Matthew Cordes and three children of Ocala, Fla.; nephew, Paul Pistulka, wife Corinne and their five children; and a host of many other friends and family.
A funeral service was held October 16, 2021, at the Miller-Southside Chapel.
Arrangements provided by Miller Funeral Home.