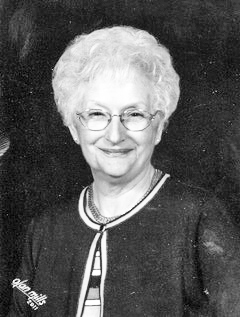 83
Tuesday, March 24
Hartford
Sherri Camille Zender was born on Feb. 11, 1937 to Armand and Hilda (Hoscheid) Zender in Billings, Mont. She was the valedictorian of her class in 1955. Sherri continued her education in nurse's training and worked as a hospital nurse in Minnesota, Colorado and Indiana.
On April 18, 1960, Sherri was united in marriage to James William Zuber in Alexandria. The couple were blessed with their two children, Mike and Cathy. In 1964, they moved to Sioux Falls where Sherri worked as a registered nurse at Mom & Dads Nursing Home for nearly 21 years.
Sherri and James were members of St. Nicholas Catholic Church in Tea. She was a past Regent of Ct. St. Christina #2336 Catholic Daughters, CDA Prayer Coordinator for many years and past secretary of SD Association of the Blind. As a founding father, Sherri volunteered at the Food Bank in Tea for 21 years.
Faith and family were truly Sherri's greatest passions. She enjoyed reading, crocheting and crafts of all kinds She enjoyed lunch outings with friends and family and adored her pets.
Grateful for having shared her life are her husband, James of Hartford; son, Mike Zuber of Sand Leandro, Calif; daughter, Cathy (Lance) Redfield of Matthews, N.C.; and grandsons, Ryan and Jordan Redfield both of Matthews, N.C.
She is preceded in death by her parents and many uncles and aunts.
Funeral mass date and time are pending. Miller Funeral Home was in charge of the arrangements.