Sharpshooters hosting soup feed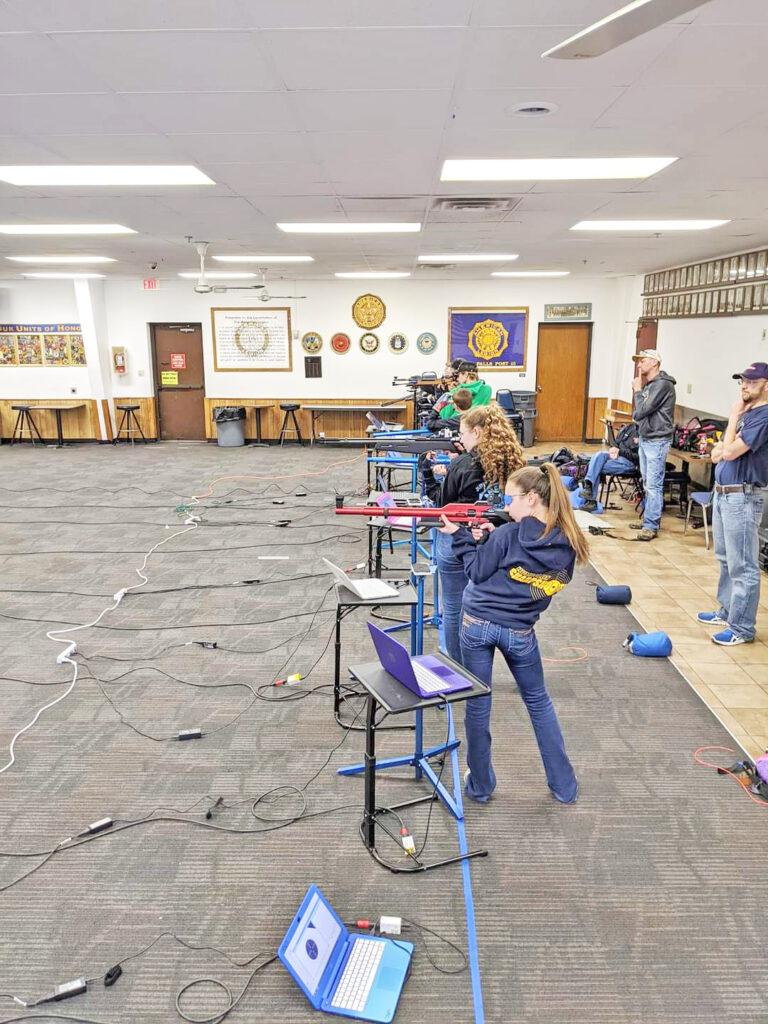 Sara Stadem | Editor
The Humboldt Sharpshooters (HSS) will be serving up some hot soups and sweet desserts during their 2022 Humboldt Sharpshooters Soup Feed on Saturday, February 12. The fundraiser will be at the St. George Parish Hall from 4-7 pm.
The soup feed is a free-will donation and is the primary fundraiser for the HSS for the year. It will include three kinds of soup; potato, taco and chicken noodle. In addition, there will be 50/50 raffles that includes two decks, one card from each deck being drawn, and brown bag raffle items as well.
According to HSS President Eric Dissing, the HSS is a youth shooting club which was established in order to promote shooting sports by providing shooting education to area youth. "Since 1998, our club has educated hundreds of kids in shooting sports and gun safety and has provided an opportunity for shooters to compete locally and nationally," Dissing said. He continued, "Our club has a proud history of producing collegiate shooters, state and national champions and state and national record holders, while adding positive activity to youth's lives through shooting sports. Through these efforts, HSS are producing champions in sport and life."
The HSS currently provides three disciplines of competitive shooting education, according to Dissing, which consist of BB gun, air rifle and air pistol. They also have a sister organization, Dakota Sharpshooters, which consists of a precision air rifle team.
The season for HSS is just taking off which generally begins the first weekend in January. Typically, the HSS season gets kickstarted by providing a BB Gun Safety class to area youth. This is free of charge and is generally offered in January and at the end of October. The HSS season runs through the end of April with the 4H State Shoot in Pierre, explained Dissing.
Dissing further explained each of the three areas will compete with other 4H athletes from across the state in each discipline via three postal matches throughout the season. Dissing said, "These are timed competitions held at our range and then the scores are tallied and compared with the other competitors." He continued, "Ribbons and trophies are awarded to the top competitors in each discipline."
The BB gun team, according to Dissing, will travel to compete in head-to-head Daisy competitions with other area clubs in hopes of earning a qualifying spot to the Daisy National BB Gun tournament which is held over the first week of July in Rogers, Arkansas. "We almost always qualify a team to attend the Daisy National BB Gun Tournament held in Rogers, Arkansas, which is the first week of July," Dissing added. "Our club has a proud history of placing in the top 10 teams from all around the country nearly every year, for at least the last 10 years," he added.
Currently, the HSS has approximately 40 athletes and in order to be eligible for the HSS, participants must be seven years old, turning eight during the competitive season and are eligible to compete until their season year of high school.
When asked what he enjoys about the HSS, Dissing explained, "In this sport, the parents help coach the athlete which in turn makes a 'parent-child team' within the team that are vested in the same goals and accomplishments." He continued, "It really creates an opportunity unlike any sport I have ever been a part of to connect and bond with my kids."
Dissing also enjoys that this offers youth the opportunity to practice safe gun handling skills in a controlled environment at a young age, creating a competent, well-rounded, educated future hunter in the fields.
"This sport teaches self-discipline, responsibility, self-control, goal setting, concentration and sportsmanship skills that will last a lifetime. This sport is a lifetime sport," Dissing said. "By teaching our youth about firearm safety, we can reduce incidents and teach our children how to act responsibly around guns."
For more information on the soup feed or want to purchase a card, please contact Stuart Plucker at 605-321-3478 or Eric Dissing at 605-351-6370. For more information on the HSS, follow their Facebook page Humboldt Sharpshooters.