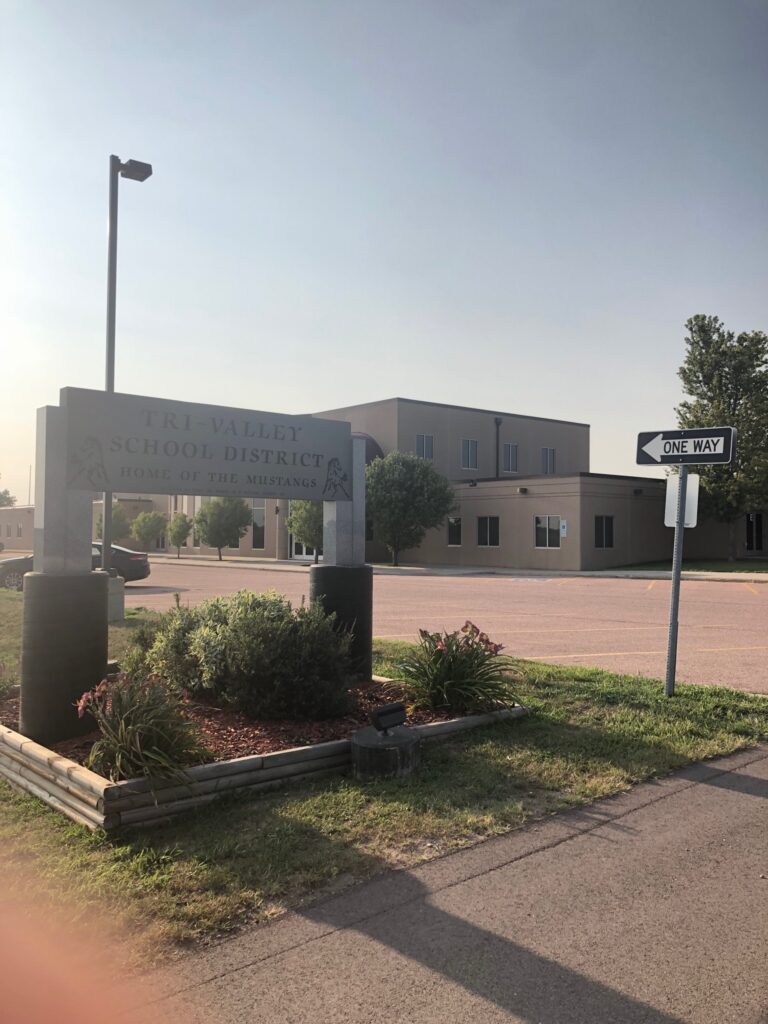 Sara Stadem | Editor
For several months, there has been much anticipated conversation as to what each school will do pertaining to girls' softball now that the South Dakota High School Activities Association (SDHSAA) sanctioned high school softball.
For one community, the wonder and wait are over. At the last school board meeting, with a vote of 5-0, the Tri-Valley School Board voted to school sanction girls softball beginning in the Spring of 2023.
Prior to the votes coming in at the school board meeting, the SDHSAA had not yet determined if the season would be in the fall or spring for softball. Tri-Valley Softball Association member Andrew Henning explained that the SDHSAA has now determined that it will be in spring ball for girls' softball.
When asked how this affects softball players when it comes to fall vs. spring ball or club ball, Henning said, "As a whole, we believe that each season presents its own challenges. The fall season means direct competition with volleyball." He continued to explain, "Over the last few years, Tri-Valley has had several athletes either do both or choose between the two sports. This eliminates having to choose between two sports that many of these girls love to play. Both fall ball and spring ball present weather challenges. Spring would be rainy, damp and cool in the beginning but would end in the nice weather of June. Fall would be hot in the beginning but would end in October. This means very cool temps and snow at times."
According to Henning one of the main issues is Club ball and tournaments. "Club ball is almost a year-round activity for a few of the girls. They play in tournaments all over the region, even indoor tournaments over the winter months," Henning said. "I think, with all things, in time things will adjust and the girls will be able to play both."
The majority of the changes for the Tri-Valley program will be behind the scenes, according to Henning. Most of the young ladies, he explained, have been playing under the Mustangs name for many years so for them, the changes will be subtle.
Henning said, "Instead of volunteer coaches, the school will interview and hire the best coaches available. There will be support from the school and booster club." He continued, "Previously the girls held fundraisers to raise money for equipment and jerseys. It will gain that feel of a school sport that they have not had."
In 2020, Tri-Valley was able to have three teams, Henning explained. These three teams, a Varsity team, JV team and Middle School team, consisted of girls from other schools that did not have teams. "This filled out quite a few spots on the Varsity and JV teams," said Henning. "With all of the conversation about sanctioning, the coaches made a decision to have only Tri-Valley girls play. We had 22 come out. That was the highest number we had play to date."
As for the next steps? Henning said for the team, it will just be to transition to a school sport. The biggest change he sees will be in the Softball Association which is led by Kelley Thury, Lori Fods, Teresa Hunt, Brittany Tebbe and himself. Their focus will go from fall ball and everything that was encompassed with it and will shift to supporting the summer ball teams.
"These summer leagues held from April until July will be the pipeline of developing players for the school. We will help guide coaches of these younger teams, provide them the tools needed to be successful, help the younger players develop their skills," Henning said. He continued, "These leagues start with tee-ball with four-year-old's and finish with 18U teams. There are so many opportunities to grow and develop and we need to start with the tee-ball kids."
Henning added, "This really will help us change our focus from getting teams for the fall, to development of players. We have done fundraisers to help buy equipment that will morph into having fundraisers to make coaching improvements." He concluded, "Sending coaches to clinics, helping with field improvements and probably most importantly working with the Cities of Colton and Crooks to build more fields. As we have found out this is a rapidly growing district. Between the baseball and softball leagues, we will be running out of space to have practices and games. There are new developments happening in Crooks, rural Hartford and Northwest Sioux Falls that will bring hundreds of new kids to the district. It is truly an exciting time for the kids of the Tri-Valley School District."
Tri-Valley Superintendent Dr. Mike Lodmel said, "We had 36 girls who stated they would participate in girls' softball if it was offered through Tri-Valley. Approximately 80% of those students, stated they would participate in the spring." He continued, "So, we are estimating about 25 girls playing softball once we are up and running. The vast majority of these girls are currently intermediate school age (7th-8th). So, we are anticipating that this is a program that will grow as we go forward through the years and we are excited to give our female students this opportunity."
For those interested in summer ball, registration is now open. Henning added The Tri-Valley Softball association works in close conjunction with the Hartford Area Softball Association. Please visit www.hartfordareasoftball.com or if you have questions, please visit Tri-Valley Girls Softball Facebook page.