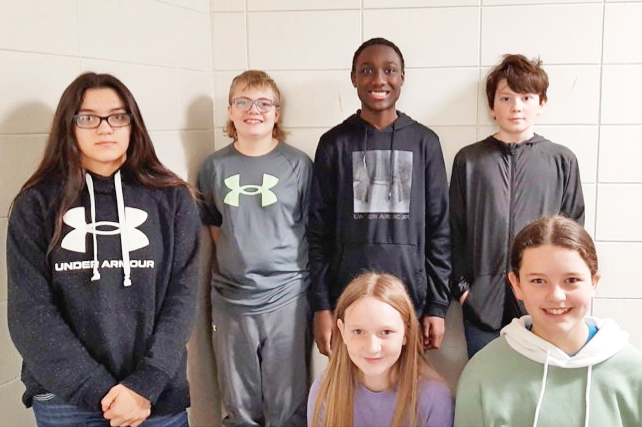 Sara Stadem | Editor
West Central Middle School added another award this year for their students to earn which is called GRIT. The acronym stands for having guts, resiliency, initiative and tenacity. This award is given to students that are persistent, keeps working and trying even when things may not be going well. Each teacher from the West Central Middle School nominates a student from their class as a winner.
The 7th grade winners for November of the GRIT award were back row (left to right) Hailey Fortney, Lane Maske, Preston Butts and Logan Kock. Front row (left to right) Maddi Gates and Stella Siemonsma. Not pictured Alyce Pederson. Congratulations, students!