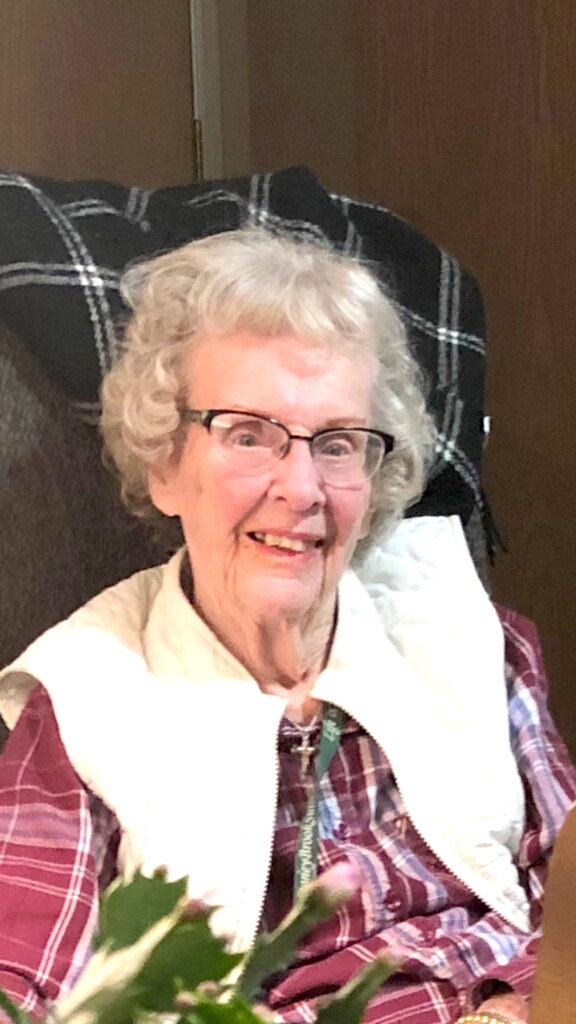 96
Hartford, SD
August 29, 2023
Bernadette Elizabeth Metzler was born to Herman and Laura ( Gerlach) Metzler on November 18, 1926 in Sioux Falls, SD. She passed away on August 29, 2023 at the age of 96.
Bernie met the love of her life, Carl L. Even, and they married on May 29th, 1948. They made their home in Sioux Falls where she worked numerous jobs. Welcome Wagon, Brenda's Pastry, Sub Shops and Dillingers. After retirement the couple spent 15 years wintering in Lake Havasu, AZ. Her greatest memories were spending time with her 12 grandchildren and her 19 (and 1 on the way) great grandchildren. In 1993 the couple moved to Hartford to live on the golf course where she loved playing golf, reading and playing cards with her friends on Wednesday night, Thursday afternoons, at Pizza Ranch, and gambling on Friday nights. She was a member of the Central Valley Ladies League for many years. She was always ready for a good time and known to many as "Granny Lush".
Grateful for sharing her life with her 5 children, Carol Gilliland, Missoula, MT, Kathleen Johnson and her husband, Gary, Buffalo, WY, Laura Halvorson of Hartford, SD, David Even and his wife, Rachel, of Sioux Falls, SD, Linda Dahl and her husband, Ronald, of Sioux Falls, SD. Her 12 grandchildren and 19/20 great grandchildren. She was preceded in death by her husband, Carl Even, son in laws Jay Gilliland and Gary Halvorson and a host of relatives.
There will be a visitation at George Boom Funeral Home on Sunday, September 3, from 5-7 with a Rosary to follow.