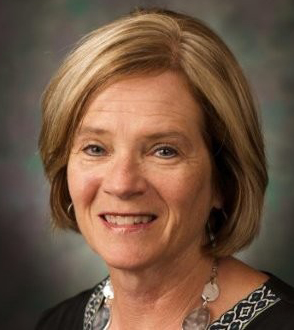 66
Sioux Falls, SD
September 5, 2023
Beth Ann Adamson, age 66, of Sioux Falls passed away from ALS Tuesday, September 5, 2023 at her home peacefully. Visitation was held Sunday, September 10, 2023 from 4 p.m. – 6 p.m. at George Boom Funeral Home & On-site Crematory. A prayer service and time of sharing began at 6 p.m. following the visitation. Memorial services were held at 10 a.m. Monday, September 11, 2023 at St. Katharine Drexel Catholic Church.
Beth was born on October 6, 1956 in LeMars IA to Albert and Sylvia (Kellen) Anthony. She was the second born of four children. She was raised in LeMars and attended Gehlen Catholic High. She was a talented musician, given the opportunity to play the flute in the high school band as a 7th grader. She graduated with the class of 1975. After high school, Beth attended the University of Northern Iowa for two years as a music major. After those two years, she transferred to the University of Minnesota and majored in Music Therapy. After graduation, she worked as a mother's helper as she was interning at Avera McKennan Hospital on the psychiatric floor as a music therapist.
In early 1980, Beth and Dale met while dancing at the "Night City Disco" in Sioux Falls. They dated over the next year and married on October 3, 1981 at St. Joseph Church in LeMars. Shortly after getting married, Beth began a whole new career in sales with the United States Chamber of Commerce where she was very successful and was recognized as one of the top sales and management leaders in the country. She left the Chamber in 2001 to pursue a career that fit her passion to help others and be around her family more. She worked for Prairie Family Business Association helping families discover, acknowledge and prepare for the challenges and opportunities that the family business system creates. Prior to being diagnosed with ALZ in 2017, she had left PFBA and worked at Touchmark Retirement Community helping those looking to transition to retirement living.
Beth and Dale started their family in 1983 and had three daughters and a son. They built their dream home in 1986 and stayed busy with raising their family, attending sporting activities, traveling, going camping, fishing and playing cards with a "play to win" competitive spirit. It brought Beth great joy to be an active grandmother, attending as many activities as she could, inviting the kids for sleepovers, spoiling her grandchildren with annual family vacations, teaching them games and passing on her wisdom of life.
Grateful for sharing her life are her husband Dale Adamson; daughters, Chelsie and Darren Lind, Hartford, Megan and Paul Klarenbeek, Luverne, MN and Allison and Jon Nelson, Montrose; son, Nolan Adamson, Sioux Falls; eight grandchildren, Seth Lind, Luke Lind, Sean Lind, Bella Nelson, Wyatt Nelson, Boden Nelson, Gracelyn Klarenbeek and baby boy Klarenbeek; sisters Gwen (Jerry) Weiler, Myra (Lynn) Miller; brother Neal (Denise) Anthony; numerous nieces, nephews, cousins and friends. She was preceded in death by her parents, Albert and Sylvia (Kellen) Anthony and many extended family members.
Funeral services provided by George Boom Funeral Home.