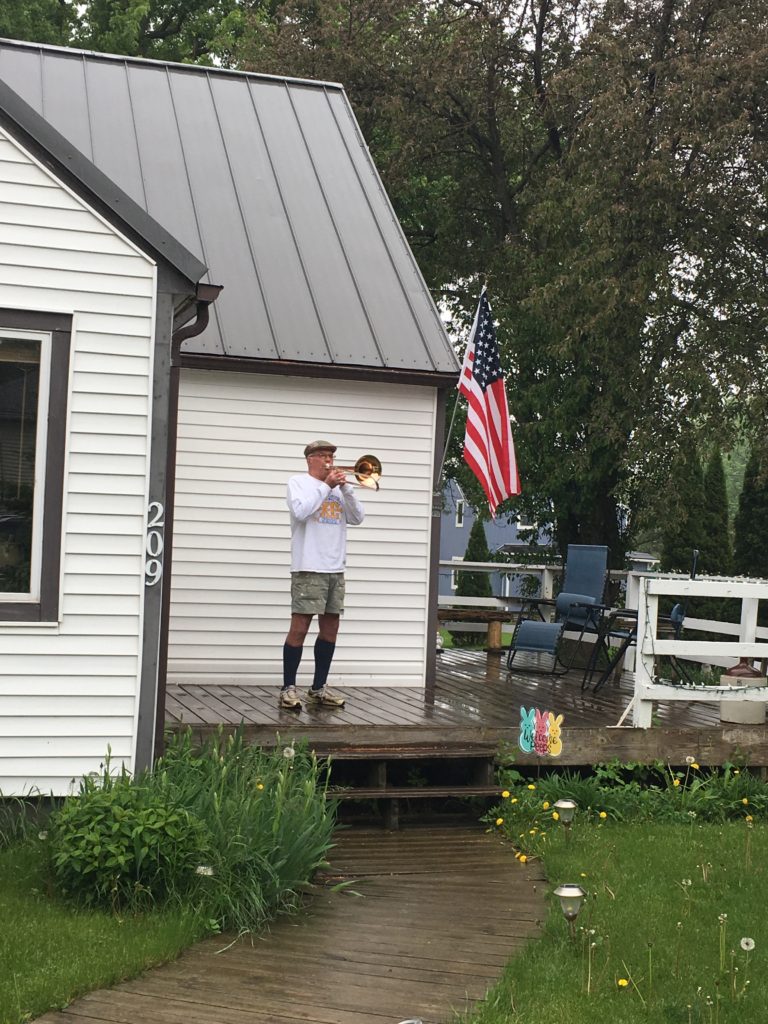 Marylou Nagel | Writer
Memorial Day 2020 was celebrated in a different form this year all across the country. The usual ceremonies were replaced with private, individual respects paid for those who have fallen.
Pat and JoAnne Bohl, of Humboldt, are regular attendees and participants of the yearly Memorial Day ceremonies conducted by the Humboldt American Legion. Due to the Covid-19 situation, the ceremony, along with countless others around the country, were canceled.
The Bohls made a trip to Iowa to visit JoAnne's parents' graves over Memorial Day weekend. Pat brought along his trombone to play "Taps" graveside. That evening, they just happened to catch CBS News "On the Road" correspondent, Steve Hartman calling for participation in "Taps Across America." Hartman and retired Air Force bugler, Jari Villanueva, called for veterans, musicians, teachers, and students of all abilities and ages to sound Taps on their front lawns, porches, and driveways at 3:00 pm, local time. This was a way to pay tribute to fallen service members and victims of the coronavirus pandemic.
Pat Bohl decided to honor Memorial Day by participating in "Taps Across America." At 3:00 pm on the peaceful and rainy afternoon, Bohl's beautiful rendition of "Taps" echoed throughout town. JoAnne filmed his performance and sent it in to the "CBS Evening News."
"This year is different for everyone," commented JoAnne Bohl. "We can still gather in our hearts and memories. These days, we seem to confuse inconvenience for sacrifice. Today we reflect on what a true sacrifice really is."