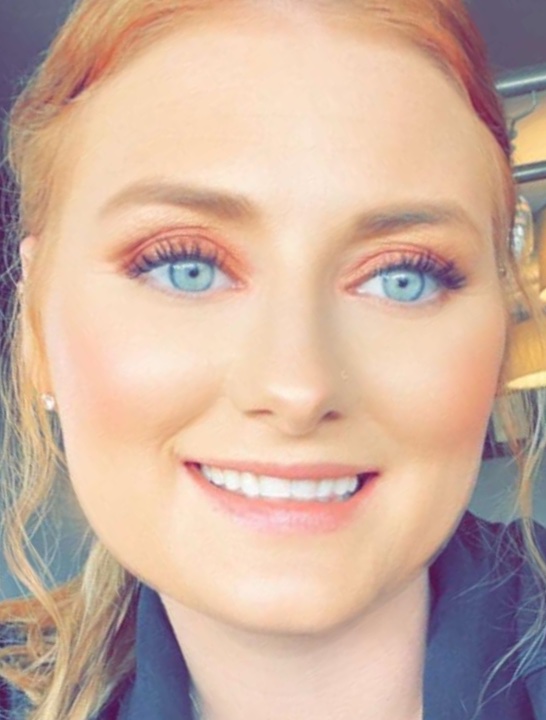 29
Sioux Falls, SD
October 12, 2023
How does one announce the passing of a loving and vibrant young women taken from us all too soon?
Brittany Mae Janish, 29, left his world on October 12, 2023, after a tragic and devastating accident that has left all who have known her heartbroken and in disbelief.
Visitation with family present was held at St. Ann's Catholic Church, Humboldt, 5 p.m. – 7:30 p.m., Sunday October 22, 2023. The Memorial Mass was held at 10:30 a.m., Monday, October 23, 2023, also at St. Ann's Catholic Church, Humboldt.
Brittany Mae Janish was born August 27, 1994, in Sioux Falls, to John Janish and Pearl McMillian and was taken to her home in Humboldt, where she grew up and attended school at West Central throughout many of here school years. In 2013, Brittany graduated from Parker.
Throughout Brittany's life, she had a beautiful soul with a smile that could light up the world. She was positive, kind and desired to help others, no matter what battles she was fighting herself. If you met Brittany, you could not help by love her wholeheartedly.
Brittany LOVED. She was a daughter, sister, an Auntie and a cat mom to one very spoiled cat (Mocha). She was her dad and mom's "Brittany Mayhoo" and came into this world with a fire in her soul and grace in her heart. She adored her brother and sisters straight down to her bones and had an unmatched bond with her nieces and nephews. When asked to describe Brittany her family said she was dedicated, energetic, passionate, bright, organized, funny, sweet, observant, loving, happy, generous, colorful and the biggest cheerleader to us all.
Brittany was preceded in death by her grandparents, George and Etta Janish, Delbert and Naomi McMillan; brother, David; aunt, Julie; nieces, Haryper and Amelya.
Brittany will be deeply missed by her father, John; her mother, Pearl; sisters Jeannie (Clint), Ashley (Jordon), Crystal (Trejon) and Catherine; her twin brother Brian (Jordyn); nephews, Daelyn, Peyton, Graysen and Baylor; nieces, Alyna, Taryn, Hadley, Ava and Evadyna; a multitude of aunts, uncles, cousins and friends.
Her impact has been engraved in our hearts' and while we know that we can no longer see her, she will be shopping right next to us helping us pick out the perfect shade of rose gold; she will be right next to us celebrating our milestones for generations to come and she will be right next to us with her own perfect seat in the bleachers, cheering us all on until we meet again.
Funeral services provided by Heartland Funeral Home and Crematory Services.