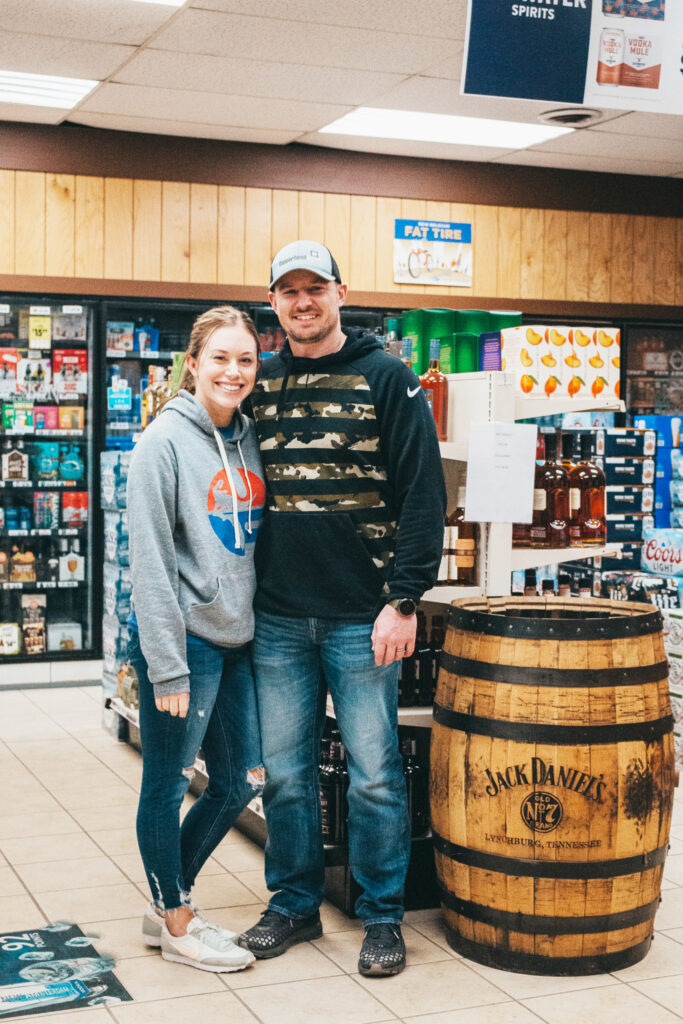 Sara Stadem | Editor
Jake and Cindy Jass of Hartford recently bought Brown Jug, formerly known has Heart T Stop, as of January 1, 2022. They are currently working on giving the business a makeover and providing some additional services that should be fully updated by March, according to J. Jass.
Jake and Cindy Jass, although new to owning Brown Jug, are not new to the area. Jass' have been Hartford residences since 2008 and have two children; Braden, a 17-year-old senior at West Central and Laney, an 11-year-old 6th grader at West Central. Jake works as a Sales Manager for Copperhead Ag out of Hartford while Cindy is a nurse at Sanford.
"The initial reason that we looked into purchasing the Heart T Stop was for the carwash," J. Jass said. "Hartford is in need of a reliable carwash that offers a members program."
J. Jass further explained they have been customers of the store since moving to the area and have always known it as Brown Jug. So, when the opportunity presented itself to purchase Heart T Stop, the Jass' knew they couldn't pass it up. "When Wade Thomas of Harrisburg was willing to sell the store, we knew this was a fantastic opportunity to not only help the community have the carwash it needs, but to also bring back a piece of Hartford history," J. Jass said. "We changed the name back to the Brown Jug."
According to J. Jass, the station will receive a full upgrade in hardware, including registers, brand new fuel dispensers and new signage. One of the newest additions will be a system for monthly carwash memberships, which J. Jass explained he is very excited to get rolling. "All the while we will be keeping the Brown Jug charm and community alive as it always has been!" J. Jass explained. "We will also be offering Sinclair branded gasoline and diesel."
Brown Jug will be opened Monday through Thursday, 6 am-10 pm, Friday 6 am-11 pm, Saturday 7 am-11 pm and Sunday 7 am-9 pm.
Brown Jug will be closed on Sunday, January 23, while they work on renovations. They will resume with normal business hours on Monday, January 24.
When asked what he's looking forward to most with this new adventure, J. Jass said, "Getting to serve our neighbors!" He concluded, "I am most excited about the opportunity to provide a great carwash service with memberships to help those in town, like me, who don't get to Sioux Falls very often. So, carwashes are a pain!"
For more information, follow their Facebook page Brown Jug.