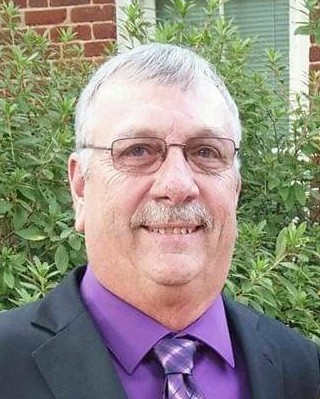 70
Lyons, SD
January 7, 2023
Bruce Alan Mork, age 70, of Lyons passed away January 7, 2023, at his home in Lyons, with his wife and daughters by his side. Funeral services were held on Wednesday, January 11 at Benton Lutheran Church rural Crooks. Interment will be at a later date in the church cemetery.
Bruce was born August 5, 1952, at Viborg to parents Otto and Hilda (Lonning) Mork. He grew up on the family farm with his 3 brothers and 2 sisters. He attended Rosefield District 63 country school through 8th grade and graduated from Viborg High School in 1970. He attended Mitchell Vo-Tech for auto mechanics and was doing his internship at Firestone Company in 1972 when Uncle Sam came calling and Bruce was drafted into the Army. He had basic training at Fort Leonard Wood, MO and was then stationed at Fort Bragg, NC for the duration of his 2 years of service. While home on leave, he married Cynthia (Cindy) Diede of Lesterville, on December 27, 1972. After the service, Bruce dairy farmed with his brother-in-law for a time in Lesterville before moving to Sioux Falls, where he and Cindy owned and operated B&C Sanitation. They had 2 daughters, Wendy Ann in 1973 and Elizabeth Kay in 1977. The couple divorced in June of 1987.
In October of 1987, Bruce met Patricia (Patty) Lehmen of Sioux Falls. They married on June 21, 1996.
In 1990 Bruce sold the sanitation business and he and Patty moved to Hartford where Bruce owned and operated Bruce's Auto Center for 2 ½ years. At that time, they moved to Colton where Bruce worked for L&C Gas Mart as a mechanic and later as a counter man at Cliff Ave. Auto Parts in Sioux Falls for several years.
In 1999 they moved to Lyons where they made their forever home. In 2003 Bruce began working as a chassis specialist for fire truck manufacturer Rosenbauer America. He work there for 18 years before retiring on his 69th birthday in 2021.
Bruce was a man of many talents. He could fix anything. He had a passion for cars and rebuilt wrecked vehicles to sell. He restored several vintage vehicles including Allis Chalmer tractors and his cherished 1972 Chevy pickup, 1957 Chevy Bel Air and was working on his latest project – a Chevy Cabover truck that had belonged to Patty's uncle. He spent many happy hours in his garage.
He loved auto racing and had been a huge Dale Earnhardt fan. He was also a competitor and drove in many demolition derbies, enduro car races and Wissota Modified races. He won Sportsman of the Year honors twice as a Wissota Modified driver at the former Red Devil Speedway in Hartford.
He loved camping and fishing, especially with his kids and grandkids. He enjoyed evenings by the campfire talking and laughing with family and friends. For many years, he and Patty spent 2 weeks every summer at West Bend Recreation Area. In 2020 they rented a permanent camper site by Platte. It was Bruce's happy place.
Bruce also enjoyed riding their side by side and took many trail riding trips to the Black Hills with Patty and friends. Their last riding trip was to northern Wisconsin in September of 2022. This was a wonderful trip with cherished companions.
He served on the Lyons Volunteer Fire Department for 20 years and on the Lyons Township Board for 18 years. He genuinely cared about his neighbors and community.
Bruce's outgoing and friendly personality, sense of humor and infectious laugh endeared him to everyone he met. He was never a stranger for long. He was a wonderful husband, father, grandfather, brother, son, uncle and friend. He was someone you could count on and was always willing to help out. He was one of the good guys. He will be forever loved and missed.
He is survived by his wife Patty; daughters: Wendy (Keith) Phillips, Elizabeth (Drew) Heinzmann; 6 grandchildren: Michael, Alex, Jacob, Logan, Miles and Karie; 8 great-grandchildren: Trinity, Avery, Easton, Maleeya, AddaLynnne, Taytum, Oaklyn, Bentley, as well as one on the way; brothers: David (Julie), Mylan (Julie); sisters: Joyce Pope, Linda Mork; sister-in-laws: Rickie Mork (Larry Ymker), Janelle Lehmen, Marilyn (David) Estby, Connie (Daniel) Bublitz, Laurie Dilley and Sheila (Wyatt) Brotherton; former son-in-law David Gray. He is also survived by our cherished Lyons family and many other wonderful family and friends.
He was preceded in death by his parents Otto and Hilda Mork, brother Wayne and granddaughter Courtney Heinzmann.
Funeral services were provided by Minnehaha Funeral Home.