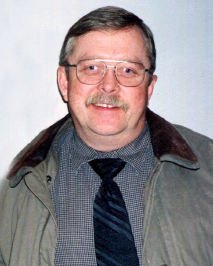 70
Hartford
April 19, 2022
Bruce Knutson, 70, of Hartford SD passed away Tuesday, April 19, with his family by his side.
He was born September 6, 1951 to Thomas Jr. and Phyllis Knutson and grew up on a farm in rural Wakonda SD.
He graduated from Centerville SD in 1969. He married Kathy Weier in 1972 and 2 sons were born to this union. They made their home in Hartford for the past 40 years.
Bruce was a draftsman for much of his career. He enjoyed family time with his boys and grandsons. He liked to fish for catfish and tinker with little engines – just to see if he could get them to run again! The music was always on – classic rock and good old country. Bruce and Kathy's trips to Texas, Las Vegas, and the Black Hills will always be remembered.
He is survived by his wife Kathy; his sons Michael and Bradley; his grandsons Xander and Zachary; sister Janice (Richard) Olsen; sisters-in-law Anita (Donley) Frederickson and Paula (Brian) Schmid; 3 aunts; a nephew; and 3 nieces. He also leaves behind a host of good friends.
He was preceded in death by his parents; brothers, Dennis and Tommy; nephew, Jeremy; nieces, Krista and Jennifer; and in-laws, Vince and Marie Weier.
The family would like to express their gratitude to Sanford Home Hospice for all their support.
A family gathering will be held at a later date.
Funeral arrangements made by Miller Funeral Home.