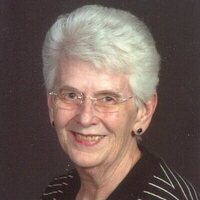 79
Sioux Falls, SD
October 7, 2021
Carol Currier passed away at her residence Thursday, October 7, 2021. Carol Eileen Rawie was born June 14, 1942, to Herman Oscar and Rebecca "Katie" Katharine (Bickley) Rawie in Sioux Falls. After graduating from Washington High School, Carol married Richard Currier June 20, 1960, in Pipestone, Minn. The two were blessed with their children Scott, Lynn, Chad and Thomas.
Carol continued to pour her heart into the Sioux Falls School District throughout her entire life. She spent her livelihood as a special education aid and tutor. Carol was one of the founders of the Festival of Bands and served as a chairwoman for one year.
Sewing was another one of Carol's lifelong passions. She enjoyed altering wedding dresses and creating clothing for American Girl dolls. She also loved spending time outdoors golfing and tending to her garden, paying special attention to her vines.
Carol is survived by her daughter, Lynn (Rod Jorgensen) Zwak of Sioux Falls; sister Leah (Reed) Sydow of Sioux Falls; grandchildren, Brennan (Brandi) Zwak, Oak Harbor, Wash., Brice (Brittany) Zwak of Hartford, and Ashalyna (Bubba) Walch, Wash.; great-grandchildren, Kenna, Keegan, Aiden, Kasen and Willow; sister-in-law, Sharon Barkl of Utica; and her close friend Marlene Jorgensen.
Carol is preceded in death by her parents and three sons, Scott, Chad and infant Tom Currier.
In lieu of flowers, please send memorials to the Lincoln High School Band.
Family greeted friends on October 14, 2021, at Miller Westside Chapel, Sioux Falls.
Arrangements were provided by Miller Funeral Home.