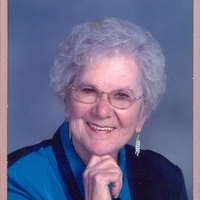 89
Sioux Falls, SD
January 20, 2021
Cecile Crippen was born June 13, 1931, in O'Neill, Neb., to Lloyd and Hallie (Meeker) Crippen. She married Nyle Binkerd and they were blessed with eight children.
Cecile drove school bus for 39 years for West Central School in Hartford. She also was mayor of Hartford for one term and served as Hartford finance officer for nine years. After the Spencer tornado in 1998, she was appointed by Governor Bill Janklow to serve as the temporary finance officer for Spencer.
Cecile is survived by her children, Rory (Rozanne) Binkerd, Sioux Falls, Toni Binkerd, Sioux Falls, Kevin Binkerd, Madison, Kent (Sue) Binkerd, Crooks, Dennis (Flo Bowden), Crooks, Danna Deters, Sioux Falls, Billy (Darcy) Binkerd, Sioux Falls, Jim Binkerd, Hartford; 20 grandchildren; 39 great-grandchildren; two great-great-grandchildren, and sister, Gladys Stewart, Spring Valley, Calif.
She was preceded in death by her husband; three brothers (Dan, Bill and Lloyd Crippen) and grandchild, Hannah Binkerd.
A Celebration of her life will be held Saturday, January 30 from 1-5 p.m. at 106 N. Western Avenue, Hartford.
Arrangements provided by Kinzley Funeral Home.