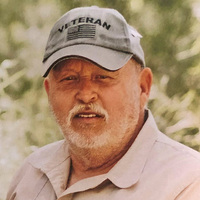 72
Colton, SD
January 20, 2021
Curt, the oldest child of Wayne and Eleanor (Forseth) Koepp, was born September 15, 1948, in Sioux Falls. He was baptized and confirmed at East Side Lutheran Church and graduated from Lincoln High School. Curt served in the Vietnam war as a sergeant in the U.S. Army 4th Infantry Division. After returning home from service, he was employed by Northwestern Bell as a toll technician where he retired after 31 years. Curt was united in marriage to Phyllis (Schmieg) Strom in 1976 in Minneapolis, Minn., where they later moved to Rapid City. Curt and Phyllis would have celebrated their 45th wedding anniversary later this month. They were blessed with two children, Kriston and Justin.
While raising their family, Curt and Phyllis owned and operated Dakota Wild Game Farm & Hatchery at the Wall Lake corner in Hartford. Curt was always an avid outdoorsman who enjoyed fishing and hunting which included many trips to the Missouri River and Alaska, along with being a lifetime member of Ducks Unlimited. In retirement, he enjoyed the family's lake home in Waubay where Curt and Phyllis owned and operated Total Lawn Care. Nonetheless, Curt's greatest pleasures in life were his grandchildren, Lena Van Guilder and Faith and Sawyer Koepp.
Survivors include his wife, Phyllis; daughter, Kriston (Gary Van Guilder) Koepp, Crested Butte, Colo.; son, Justin (Lindsay) Koepp, Colton; siblings, June (Don) Western, Oceanside, Calif., Dan (Vicki Fitzpatrick) Koepp, Olivet, Cindy (Doug) Nelson, Waubay, Kim (Stanley) Butler, Redlands, Calif., and Jim (Carolyn) Koepp, Hartford.
Curt was preceded in death by his parents, grandparents and niece, Dawn Nelson.
A memorial visitation was held January 24 at George Boom Funeral Home & On-Site Crematory, Sioux Falls. Memorials may be directed to the Willow Creek Lutheran Church in Dell Rapids or the DAV office in Webster.
Arrangements provided by George Boom Funeral Home.