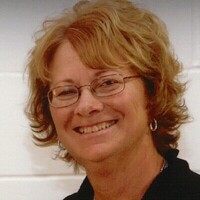 71
Colton, SD
November 19, 2021
Cindy was born on May 19, 1950, in Sioux Falls to Frank and Catherine (Swier) Immeker. She grew up in Colton and graduated from Tri-Valley High School in 1968. She also attended the Gale Airline Institute in Minneapolis. On September 20, 1969, she married Dick Johnson at First Reformed Church in Colton. Cindy spent 44 years as a dedicated childcare provider retiring in 2017.
Cindy was a member of the First Reformed Church and the Colton Fire Auxiliary. She enjoyed fishing, puzzles, reading, baking and playing Mahjong. She especially loved spending time with her grandchildren and attending their activities.
Survivors include her husband Dick, Colton; sons Jamie (Lisa) Johnson, Colton, Mike (Dawn) Johnson, Sioux Falls and Jason "JJ" (Arla) Johnson, Sioux Falls; grandchildren Rhegan Oberg, Parker Johnson, Colt Johnson, Lauren Johnson, Mason Johnson, Connor Johnson, Dane Johnson, Dalton Johnson, Delani Johnson; sister Kathy (Virg) Kock, Custer; brother Jim (Lynne) Immeker, Justin, Texas; and many other relatives and friends. She was preceded in death by her parents, Frank and Catherine Immeker and a brother Dennis Immeker.
Funeral services were held November 19, 2021, at the First Reformed Church in Colton. Interment will be in the Colton Cemetery.
Arrangements provided by Minnehaha Funeral Home.