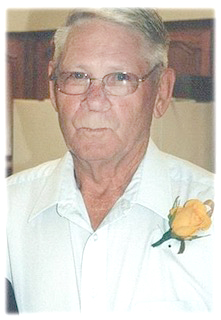 87
Dell Rapids, SD
August 27, 2023
A memorial visitation was held Sunday, August 27, 2023 at the Minnehaha Funeral Home of Dell Rapids from 1:00 p.m. to 3:00 p.m. A private family burial followed at the Dell Rapids Cemetery, Dell Rapids.
Dale Dressen, 87, of Dell Rapids passed away peacefully while traveling on Tuesday, August 16, 2023.
Dale was born on February 5, 1936, to John and Gertrude (Dubbelde) Dressen in Garretson.
Dale married Dona Stone on July 20, 1957. To this marriage four children were born, Dan, Ken, Tim and Julie.
Dale worked alongside his wife in the gas station, laundry mat and hardware store that they owned. After he retired from the businesses, he drove all over the country for Daktronics. He spent his free time hunting, fishing and driving.
Dale is survived by his four children, Dan Dressen (Wendy), Sioux Falls, Ken Dressen (Mary) Baraboo, WI, Tim Dressen (Darla) , Brandon and Juile (Paul) Huntimer, Omaha, NE; 14 grandchildren, Cristen White, Matt Dressen, Zach Dressen, Erin Lenning, Jason Dressen, Jenny Jones, Amber Grenz, Lindsay Schleicher, Katie Rodne, Mandy Hahn, Omaha, NE, Melissa Polito, Gretna, NE, Marcy Kezar, Gretna, NE and Mallory Larsen, Fremont, NE; 30 great-grandchildren; sister, Armella George, Sioux Falls, brothers, Lyle (Carol) Dressen, Sioux Falls and John (Jane) Dressen, Dell Rapids; many nieces, nephews and friends.
Dale was preceded in death by his wife of 62 years, Dona; parents, John and Gertrude Dressen; brothers, Gene Dressen, Leonard Dressen and Richard Dressen.
Funeral Services provided by Minnehaha Funeral Home, Dell Rapids.