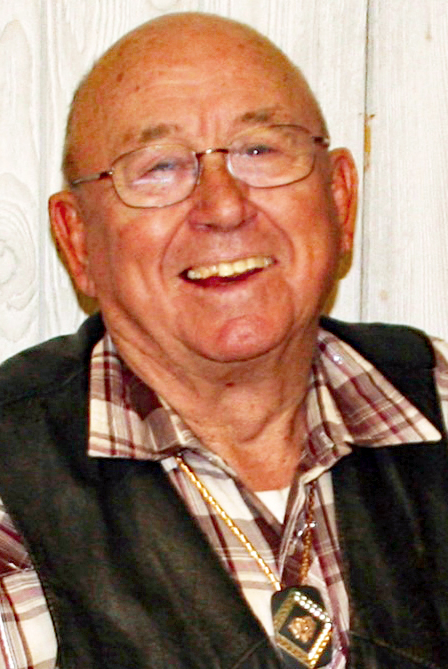 91
Sioux Falls, SD
May 19, 2022
Don Jacobs, Sioux Falls, SD, died May 19 at Good Samaritan, Lennox, SD. He was 91.
Donald Ordell Jacobs was born January 8, 1931, at Centerville, to Robert and Bertha (Jacobson) Jacobs. He attended Washington Senior High School, graduating in 1949. 
 Don enlisted in the US Air Force and served in the Air National Guard. After receiving his honorable discharge from military service, he returned to farming at the family farm outside of Sioux Falls. Don was united in marriage to Donna Eichstedt in 1952. Don and Donna became loving parents to Randy, Sandra and Gloria. Donna passed away in 1978. 
On June 21, 1980, he married Judy Wittrock. Don was a 65-year member of the Hartford American Legion, serving as its commander. He had also served as president of the South Dakota Cattlemen's Association, superintendent of Trinity Lutheran Sunday School, and was a member of Peace Lutheran Church and the West Central School Board.  
In younger years, he enjoyed dancing at the Arkota Ballroom, playing cards and meeting up with neighbors and friends for card clubs, deer and goose hunting. In recent years, Don liked attending Goeman Auctions. 
Grateful for having shared his life are his wife, Judy Jacobs, Sioux Falls; son, Randy Jacobs (Cindy Myers), Oacoma; daughters, Sandra (Steve) Bones, Hartford, Gloria (Dennis) Matthews, Hartford; step-sons, Russell (Stacy) Peterson, Sioux Falls, Ricky (Sandy) Peterson, KY; step-daughter, Tonya Peterson, Sioux Falls; and several grandchildren and great-grandchildren. In addition to his first wife, Donna, he was preceded in death by his parents; two brothers, Milton and Ronald; and two sisters, Geraldine and Marilyn.
The family was present to greet friends from 5:00 – 7:00 Tuesday evening May 24, with a 6:00 pm prayer service at Miller Westside Chapel, 6200 W. 41st Street in Sioux Falls. Private interment will be held at Trinity Lutheran Church Cemetery, Hartford, SD.