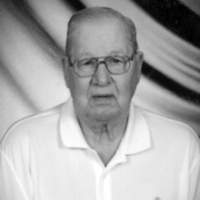 88
Thursday, April 16
Formerly of Humboldt
Donald was born March 15, 1932, in Worthington, Minn., the fourth of five children to Carl W. Eisenberg, Sr. and Betty Ann Larson. Don moved to South Dakota in his teens and graduated from Humboldt High School in 1951, where he met the love of his life, Betty (Sis) Grocott. They were united in marriage on March 27, 1951, and were blessed with five children. Don proudly served in the Korean War with the United States Navy and was an officer with the Sioux Falls Police Department.
There were few, if any, people that could forget Don after having met him. He was quick to help anyone in need and determined to make them smile and laugh, even complete strangers. He told the best jokes and always had a new one at the ready. His kindness and sense of humor won't soon be forgotten.
Don is survived by his children, Sandra (Donnie) Ericson, Wichita, Kan.; Duane (Janna) Eisenberg, Sioux Falls; Dawn Riley (Brian Tycz), Sioux Falls; Carl (Kathi) Eisenberg, Sioux Fall and Jodi (Paul) Linneweber, Garretson; 10 grandchildren and 17 great-grandchildren.
He was preceded in death by his wife of 64 years, his parents, one brother, three sisters, one grandson, Travis William Eisenberg and one great-grandson, Brooks James Linneweber.
Condolences for the family can be mailed to: the family of Don Eisenberg, 4124 W. Mesa Pass, Sioux Falls, S.D. 57106.
A celebration of life will be held at a later date.
Arrangements provided by Miller Funeral Home.