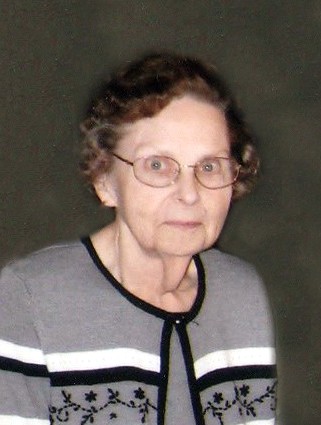 92
Canton, SD
November 10, 2023
Dorothy A. Brynjulson, age 92, passed away Friday, November 10, 2023 at Good Samaritan Society Sioux Falls Center after a long struggle with Alzheimer's. Funeral services will begin at 10:30 a.m. Saturday, November 18, 2023 at Grand Valley Lutheran Church, Canton, SD. Visitation, with family present, will be Friday, November 17 from 5-7 p.m. at Anderson Funeral Home in Canton, SD. www.andersonandsonsfh.com
Dorothy was born on July 4, 1931 to William and Bertha (Martin) Morris. She attended school at Northern State Teachers College, graduating in 1950. She taught at school in Watertown.
Dorothy was united in marriage to Harlan Brynjulson on December 19, 1955 in Britton. The couple lived in Watertown before moving to a farm south of Canton in 1960.
In addition to raising her three boys: Richard, David and Glenn, she was a farm wife and worked as a cook for many years at Canton High School. She was a long-time member, Sunday School Teacher, and active in WELCA at Grand Valley Lutheran Church. Dorothy had a green thumb and loved to grow roses and peonies.
When Harlan had a stroke in 1998, Dorothy took care of him at home for 15 years. Her strong will and stubbornness allowed her to not only keep Harlan at home but also overcome a broken shoulder and colon cancer during this time.
Grateful for sharing her life are her sons, Richard (Cindy), David (Linda) and Glenn; grandchildren, Eric (Rebecca) Brynjulson, Tony (Beth) Brynjulson, Kayla (Darren) Jibben, Zachary Brynjulson, Kyle (Sarah) Brynjulson, Dylan (Miranda) Brynjulson, and Kari Brynjulson; 12 great-grandchildren; sister, Leona Smestad; sisters-in-law, Carol Brynjulson and Doris Towne; along with numerous nieces, nephews, extended family and friends. She was preceded in death by her parents; husband of 57 years, Harlan; daughter-in-law, Monica; brothers-in-law, Bob Brynjulson, Robert Smestad, and Marvin Oleson; sister and brother-in-law, Lucille & Gilbert Schwandt; and sister-in-law and brother-in-law, Verna & Julian Holter.
Special thanks to the staff at Good Samaritan Sioux Falls Center and Avera Hospice for their loving care of Dorothy.
Funeral arrangements provided by Anderson Funeral Home.