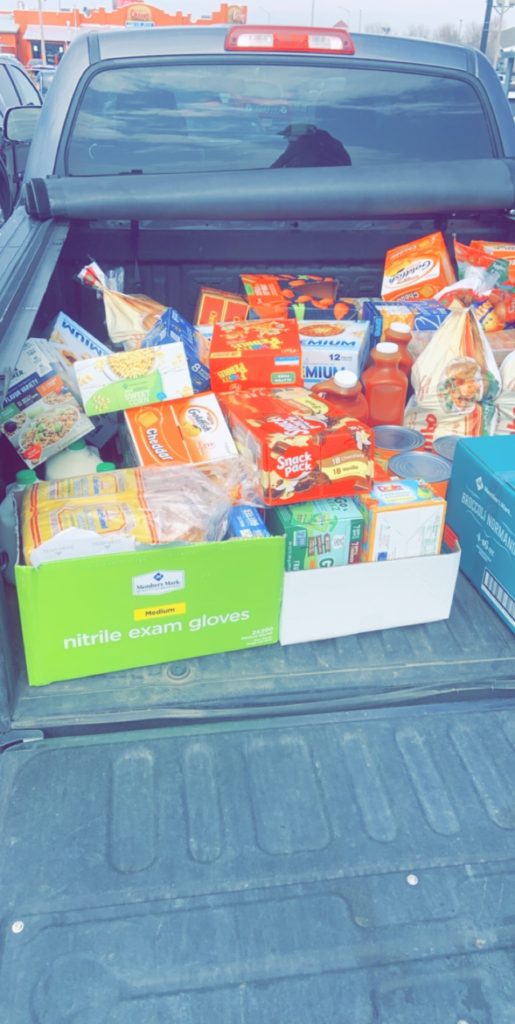 Marylou Nagel | Writer
Small towns are known for caring for their citizens, and it has become more apparent in this past month. Local businesses have reached out to help students and families with daily meals, and to aid with delivering groceries, supplies and food, all of which has helped ease burdens families may face. While navigating through uncharted territory, local school districts have not only adapted an online learning program, but have also made sure students are fed.
Both school districts have different methods and/or requirements when feeding homebound students. West Central provides to-go sacks of breakfast and lunch. Students must be present to receive the meals via drive-ups at the west side of the Hartford Elementary or the north side of Humboldt Elementary from 11 a.m. – 1 p.m. Student's names must be given at the point of pick up to comply with the Federal lunch requirements for reimbursement of the meal. Staff would like people receiving meals to hand in a piece of paper with the names of the students.
Superintendent Brad Berens said that West Central plans to supply meals to students for the duration of the COVID-19 crisis.
Tri-Valley began delivering meals to students on Monday, March 23, which will last them through Friday, March 27. Twenty-five households received a total of 600 meals, both breakfasts and lunches.
"In addition, we had three households respond that others in the home were without food," explained Superintendent Mike Lodmel. "This could include siblings who are not students at Tri-Valley and parents. We received generous donations from the City of Crooks, the Crooks Fire Department, the Colton Classic Corner, and TJz Bar and Grill in Colton." The donations included dry goods and suppers.
In Colton, TJz and Classic Corner are providing lunches for the elderly and for the school kids. In Crooks, CAWT is now accepting donations to purchase food for families in need. For more information on how you can help CAWT, please contact Tobias Schantz, Crooks Municipal Finance Officer, at (605) 543-5238.
In Hartford, the food pantry is located at Central Valley Community Church.
The St. George Food Pantry in Hartford is also open during office hours and by appointment to anyone in need. They noted to call and specify what items are needed and they will be bagged and waiting for pick up in the entry. For more information please call Rechelle at 528-3902.
Don't forget that the Project 22- Be Change food pantry challenge is still on! Gather your items to be donated, take a picture or video, and share and/or tag it to Project 22- Be Change on Facebook.