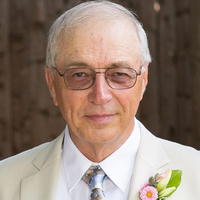 72
Sioux Falls
April 22, 2021
Gary Lee Meyer was born on June 8, 1948, to Erwin and Joyce (Olson) Meyer in Faulkton. After graduating from Rapid City Central High School in 1966, he attended South Dakota School of Mines and Technology where he obtained a degree in civil engineering in 1971.
On May 25, 1968, he was united in marriage to Barb Lutz in Rapid City. After finishing college, Gary and Barb moved to Chamberlain where Gary started his first job with the South Dakota Department of Transportation. They later moved to Sioux Falls in 1973 where he started work for the City of Sioux Falls as a civil engineer. They welcomed their first daughter Kristi into the world in 1974. Six years later their second daughter Kimberly came into their lives and their family was complete in 1984 with the birth of their youngest daughter Kari.
Gary was an avid outdoorsman and spent much of his free time hunting, fishing, boating, camping and snowmobiling. Gary enjoyed engaging in these activities with his father, uncle, brothers and friends. He had such a love of hunting that the birth of Kari almost caused him to miss a hunting trip. Luckily, she arrived early enough for him to still attend his hunting trip! Gary passed on this love of the outdoors to his daughters and took them on many hunting and fishing trips over the years. In his most recent years, Gary and Barb enjoyed taking their grandson Maddux on camping and fishing trips with their fifth-wheel camper.
Gary was generous with his time. He coached many years of softball for his daughters, cheered on his daughters at countless horse shows and took his family on many memorable vacations over the years, including to the U.S. Olympics in 1984, Germany, Canada, Grand Ole Opry in Nashville and Florida, just to name a few. He was also known for treating friends and family to breakfast on a weekend morning.
Over the last 15 years of his life, Gary discovered a new passion in racing and had spent his time and energy supporting his grandson Dylan in his racing career. This passion involved over 10 quads, traveling many thousands of miles to races around the country and even took them to Pennsylvania one year for the "latest and greatest quad." Gary's support extended to other racers and many young racers knew him as a grandpa figure.
Grateful for having shared his life are his wife, Barb; three daughters, Kristi Meyer of Cañon City, Colo., Kim Meyer of Crooks and Kari (Gabriel) Gillmeyer of Boston, Mass.; grandchildren, Dylan, Maddux and Evelyn; brothers, Allen (Diane) Meyer of Indianapolis, Ind. and Rick (Diane) Meyer of Scotland; and one sister, Sherry (George) Scott of Gilbert, Ariz.; and several nieces and nephews.
He was preceded in death by his parents, Erwin and Joyce Meyer.
A memorial bench will be placed at the Sioux Valley Cycle Club in Renner.
A funeral service was held April 27 at George Boom Funeral Home & On-Site Crematory, Sioux Falls.
In lieu of flowers, the family requests memorial be directed to the Gary Meyer Sioux Valley Cycle Club Memorial.
Arrangements provided by George Boom Funeral Home.