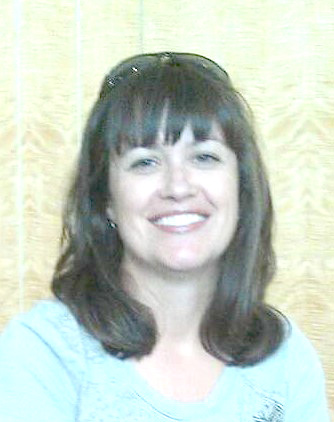 49
Lyons, SD
August 4, 2023
Heather Marie Siemonsma, age 49, of Lyons died Friday, August 4, 2023 at her home in Lyons. Funeral services were held Thursday, August 10, 2023 at 10:30 a.m. at Central Valley Community Church in Hartford. Burial followed at Woodlawn Cemetery in Sioux Falls. Visitation was held from 5:30 – 7:30 p.m. August 9, 2023 at the church in Hartford. In lieu of flowers, memorial may be sent to Central Valley Community Church.
Heather was born August 28, 1973, in Denver, CO to Donna Sees. She grew up in Chancellor with her mom. She attended K-8th grade in Chancellor and graduated from Lennox High School in 1992.
Heather was united in marriage to Paul W. Siemonsma on July 25, 1992 in Chancellor. After their marriage they lived in Fort Irwin, CA for four years before moving to Lyons in 1996.
Heather held several jobs throughout her life but the two that she enjoyed the most were being a daycare provider in Lyons and teacher's aide at Tri-Valley. She watched many of the neighborhood kids who were still in her life today. She went to work at Tri-Valley in 2002 and stayed until her retirement in 2023. She loved every minute of her time at Tri-Valley. She built lifelong friendships and cherished each child she helped.
Heather was a member of Central Valley Community Church. Heather enjoyed traveling and hanging out at home with her husband Paul, two dogs Rico and Mickey but MOST of all she enjoyed spending time with her children and grandchildren.
Grateful for having shared her life husband Paul; children, Andrew (Kayla) Siemonsma, Sioux Falls, Brandon (Kayla) Siemonsma, Andover, KS; grandchildren, Vivian and Calvin Siemonsma, Sioux Falls, Adaline Siemonsma, Andover, KS; mother and stepfather, Donna and Miles Grein, Lyons; aunt Kathy Sees; cousins, Sara (Jason), Chase Graf and Aaron Sees of AZ.
She is preceded in death by granddaughter, Vivian Siemonsma; uncle Randy Sees; grandfather, Carl Sees; grandmother Molly Gray; step grandfather, Everett Gray; father in-law and mother in-law, William and Marilyn Siemonsma.
Funeral services provided by Minnehaha Funeral Home.