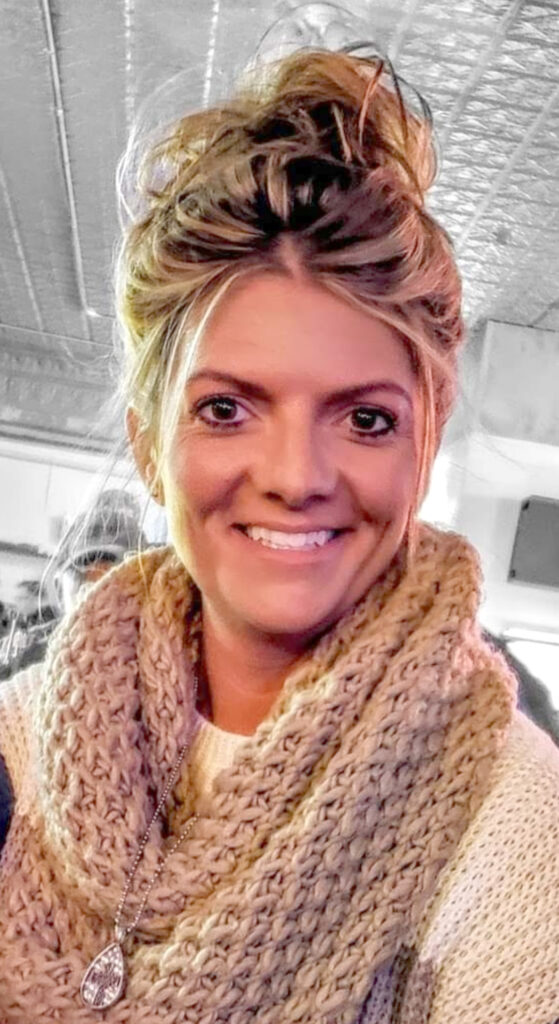 38
Hartford, SD
June 18, 2022
Heidi Jo Hall, 38, of Hartford, South Dakota, passed away on June 18. Heidi took her final breath, surrounded by her most cherished family and friends, after a spirited, determined and valiant battle with cancer.  
Heidi was born in Sioux Falls, SD on September 17, 1983, to Jolene (Anderson) and Jim Hovey. With Heidi's natural-born confidence, sportsmanship and positive attitude, it was only natural that she became the very best cheerleader in high school. Heidi's over-achieving abilities became apparent at a young age, but the proof was in the pudding when she graduated from Tri-Valley High School, Colton, SD, in 2001, one year earlier than planned. She then earned an Associate Degree at Southeast Technical College in 2003. Later, in 2015, Heidi obtained her Realtor License for the State of South Dakota.  
In April of 2002, Heidi met her soul mate, the love of her life, and sometimes even the bane of her existence, Nate Hall. Nate and Heidi really "took things slow" and waited almost five weeks before making their relationship official. Heidi married Nate at Port Everglades in Ft. Lauderdale, Fla., before sailing off on a majestic cruise, May 1st, 2004. 
In true Heidi fashion, her and Nate built a grand life. She was blessed with three children, Aysia Jo, Caden James and Rio Rosita. Loving and raising these beautiful children came so naturally and nearly effortless to Heidi. Each one of them has been blessed with her warrior spirit, humility, passion and ability to love unconditionally. We are all fortunate to see Heidi's legacy and spirit live on through her children. 
During Heidi's career, she gifted several companies with her passion for hard-work and superior leadership abilities. Heidi began her professional career with HSBC (2002-2004), then moved to Metabank (2004-2012) and Capital One (2012-2015), before arriving at her final two careers she worked simultaneously at Carsforsale and Hegg Realtors. Anyone who had the opportunity to work with Heidi would say that she was a natural-born leader, a gifted communicator, a powerful mentor and a true inspiration. 
Outside of Heidi's admiral career goals, she was the most dedicated wife, mother, sister, daughter and friend. Between sports and recitals, Heidi found time to enjoy camping, boating, family vacations, the Kansas City Chiefs and of course…an ice-cold Busch Light.
Grateful for having shared her life are her husband, Nate Hall and children, Aysia Hall; Caden Hall; Rio Hall, Hartford; Mother, Jolene (Lonny) Gilman, Crooks; Father, Jim (Carma) Hovey, Maquoketa, Iowa; Sisters, Holly (Brian) Winner, Sioux Falls and Hope Hovey, Horn Lake, Miss.; Brother, Charlie Hovey, Maquoketa, Iowa; Step-Brothers, Jeremy (Sonya) Gilman, McKinney, Texas and Travis (Nicole) Gilman, Watertown; Mother-in-law, Susie Hall; Brothers-in-law, John Hall (Chailee Davidson), Sioux Falls, and Jason Hall, Sioux Falls; Sister-in-law, Jennifer (David) Grim, several nieces and nephews, and many friends along with their children, that Heidi called family.
Heidi was preceded in death by her Grandparents, George Anderson; Charles (Gladys) Hovey and Father-in-law, Jonathan Hall Sr.
Family greeted friends on Thursday, June 23, from 4:00-7:00 PM at Christ Lutheran Church, Hartford. Funeral Services were held at 11:00 AM on June 24, at Christ Lutheran Church in Hartford. There was a burial service immediately afterward, followed by a reception at the church. Please join us in celebrating Heidi's beautiful life.
For those who cannot attend, there will be a live stream available via Christ Lutheran Church.