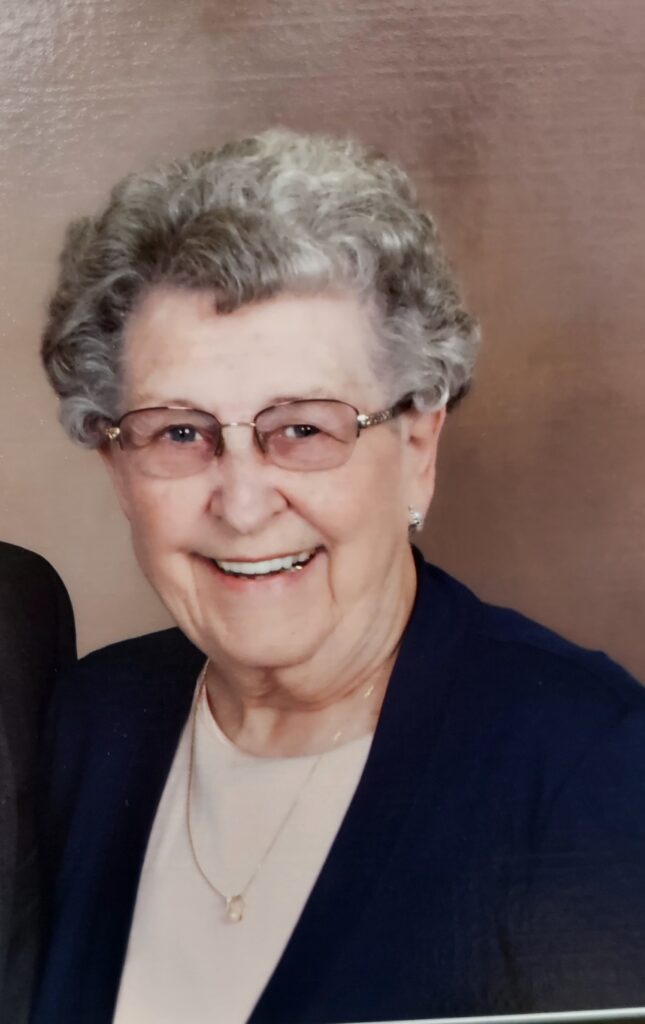 84
Hartford, SD
March 28, 2023
Iona LaVonne Mitchell-Sechser, 84, of Hartford left her earthly presence from colon cancer on March 28, 2023. Visitation began at 2 pm on Sunday, April 2, 2023 with a time of sharing at 3:30 pm and a funeral mass at 4 pm all at St. George Catholic Church in Hartford.
Iona was the only child born to John and Rhoda Mitchell on August 20, 1938 at home on the farm northwest of Hartford which is now owned by Dan Prunty. The family moved to Hartford in 1945. At 7 years old she attended Hartford School known as the Pirates. As a youngster she so enjoyed the large sand bottom swimming pool and church camps at Lake Poinsett.
Iona married the handsome Ron Sechser on March 4, 1957 at St. George Catholic Church. They purchased the JL Woods Home and spent 65 years together raising 7 children, 18 grands and 15 great-grands. Iona was a stay-at-home mom until the "special child" went to school. She then enjoyed employment at Thrifty Scott Motel followed by 28 years of perfect attendance at Citibank.
Iona enjoyed teaching community youth to golf and her family to dance, crocheting, embroidery, bingo, and playing the organ. She also enjoyed playing cards and games with family and volunteering at the school and in the community were her highlights. She grew up with the elders of the community, knowing everyone and their families. She was a history book of Hartford, telling many stories. She missed her special friend Pat, they did many things for St. George Church and Cemetery. On January 10, 2023 she lost her husband whom she cared for at home until he was called to his eternal home.
Iona was a member of St. George Catholic Church, the American Legion Auxiliary and Sunshine Sisters Hobby Club.
Grateful for her life are; children, Debra (Tom) Schultz of Tulare, Jean Bunde of Larchwood, IA, George (Denise) of Hartford, Dale Sechser of Mesa, AZ, Rhonda (Dave) Kuchta of Hartford, Kenny (Barb) of Kalispell, MT, David (Kim) of Sioux Falls, and special niece, Dr. Rosanne Bosch; 18 grandchildren, 15 great-grandchildren and two more on the way; brothers-in-law, Norman (Joan) Sechser of Sun City, AZ and Bob Sechser of Ramona, Don Beaner of Parker; sisters-in-law, Beverly Sechser of Hartford and Sheila Sechser of Sioux Falls; special friends, Sharon Matthison, Jerry McCaw, Monte Muchow and Fr. Ron Huberty; her extended Mitchell family; and many nieces and nephews.
Iona was preceded in death by her husband, Ron, her parents, and great-grandson, Isaiah Orsten-Sechser.