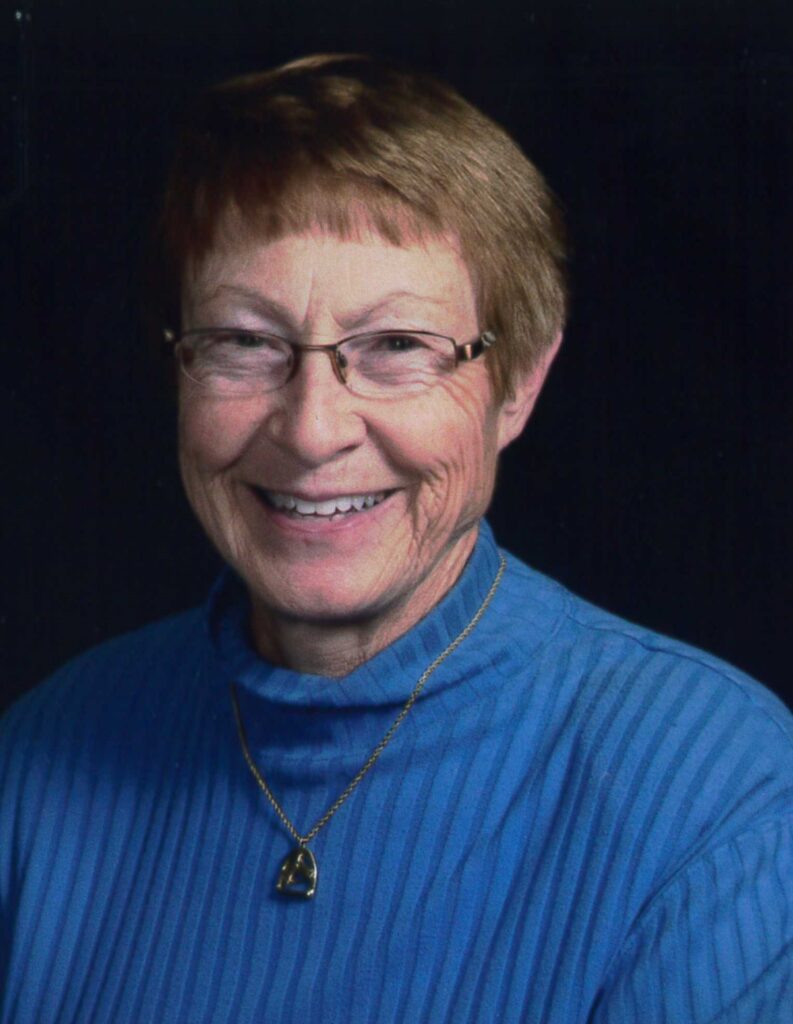 83
Colton, SD
May 9, 2023
Jeanelle Faye Nelson Stene, age 83, of Colton, SD, died Tuesday, May 9, 2023, at Sanford Hospital in Sioux Falls, SD.
Visitation was Monday, May 15, 2023, from 5 to 7 PM at the Minnehaha Funeral Home in Colton, SD. Funeral services was at 11:00 AM Tuesday, May 16, 2023, at First Lutheran Church in Colton, SD, with Rev. Herb Wounded Head III officiating. Burial will take place at a later date at Minnehaha Cemetery in Colton.
Jeanelle and her twin sister Jeanette were born to parents Kneeland and Anna (Bergseth) Kramer on November 23, 1939, in Mitchell, SD. They grew up on a farm north of Fedora, SD, attended Miner County country schools and graduated from Fedora High School in 1959.
Jeanelle attended DWU and worked in Mitchell until her marriage to David Nelson of Colton, SD. They had two children, daughter, Cheryl and son, Greg. David died in 1982. Jeanelle and her family lived on an acreage near Colton, SD, for 30 years before moving into Colton.
Jeanelle married David Stene in 1984. She worked 48+ years for the Electronic Division of Raven Industries in Sioux Falls until forced into retirement in 2015 when the division closed.
She loved riding horses, snowmobiles, and motorcycles. She enjoyed vacations with family and friends snowmobiling in the Black Hills and many mountain destinations. Jeanelle also enjoyed hiking and horseback riding on the vacations she took with her grandchildren to the Black Hills. She was a member of the First Lutheran Church in Colton where she had taught Sunday school, served as a Deacon and the Secretary of the Church Council. She also enjoyed sewing for the Quilting Ladies group, and she really enjoyed attending Sprint Car races throughout the Midwest (especially the Knoxville Nationals) and watching NASCAR. But her true passion as anyone who knew her can attest, was talking. Carrying on conversations with family, friends, or strangers was a true talent she possessed.
She is survived by her son, Greg (Kim) Nelson of Vermillion, SD; granddaughters, Analissa (Brett) Berkemier of Crooks, SD; and Dana (Tyler) Steever of Lennox, SD; grandson, Blake Nelson of Vermillion, SD; great grandchildren, Brayden and Ryley Berkemier of Crooks, SD, Maisie and Aria Steever of Lennox, SD; sisters, Jeanette Jones and Marilyn Strand both of Mitchell, SD; son-in-law, Greg (Melinda) Aalberg, of Colton, SD; nieces, nephews and other extended family members.
Jeanelle was preceded in death by her parents, Kneeland and Anna Kramer; husband, David Nelson; husband, David Stene; daughter, Cheryl Nelson Aalberg; brothers-in-law, Don Jones and Robert Strand; brother, Dean and his wife Judy Kramer.
Funeral services provided by the Minnehaha Funeral Home.