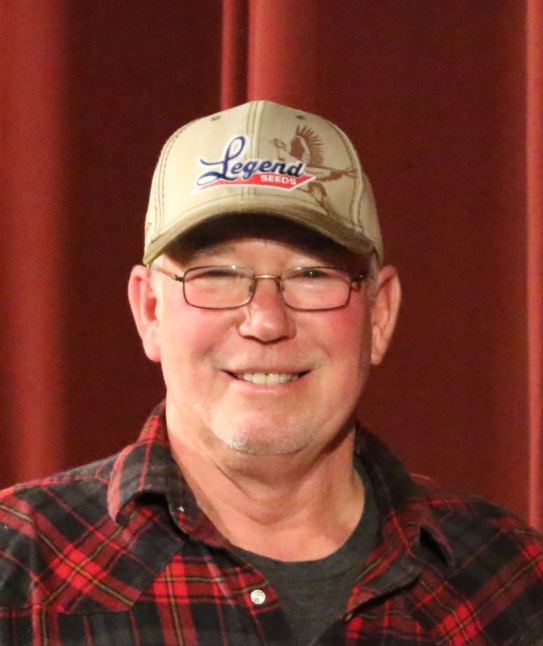 63
Colton, SD
January 3, 2023
John Henry Crittenden, age 63, passed away on Tuesday, January 3, 2023, at the Sanford USD Medical Center in Sioux Falls. Funeral services were held on Monday, January 9, 2023, at First Lutheran Church in Colton. Interment was at St. Jacobs Lutheran Cemetery, Colton. In lieu of flowers, memorials may be directed to the Shriners Children Hospital or the Tunnel of Towers Foundation.
John was born on January 8, 1959, in Sioux Falls to Richard H. and Arlen Mae (Westra) Crittenden. He lived in Crooks with his family until moving to the Crittenden family farm in 1964. He graduated from Tri-Valley High School in 1977 and then attended Southeast Tech to study diesel mechanics. On June 29, 1984, her married Marcia Vostad at St. Jacob's Lutheran Church.
John worked for Soukup Construction for 17 years and was just entering his 30th year with Minnehaha County all while continuing to farm the family land. John enjoyed fishing, hunting camping, tractor pulls and 4-wheeling. But most of all, he loved spending time with his family and attending his grandchildren's activities. John could light up any room he entered and always enjoyed a good cup of coffee and good conversation anywhere he went.
Survivors include his wife, Marcia, Colton; children: Kasie (Jeremy) Crisp, Colman, Tanyah (Jason) Carda, Hartford, Holly (Derrick) Brakke, Presho and Josh, Dell Rapids; grandchildren: Kevin and Keith Crisp and Richard and Elizabeth Carda; brothers: Paul, Madison and Mark (Toni), Sioux Falls; many nieces and nephews and other family and friends. He was preceded in death by his parents.
Funeral services were provided by Minnehaha Funeral Home.