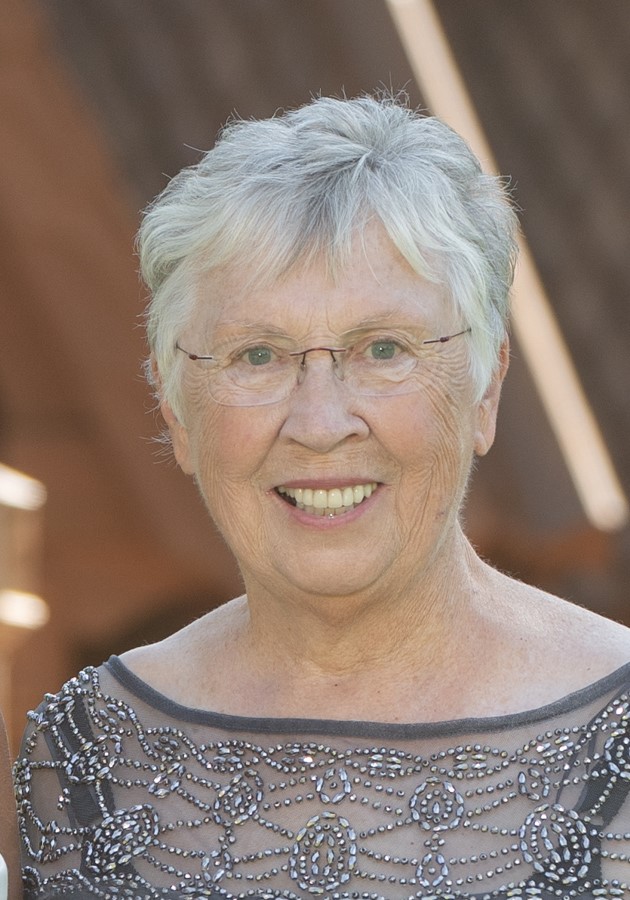 81
Baltic, SD
August 13, 2023
Joyceann L. (Persing) Linge was born May 28, 1942, and passed away on August 13, 2023, at the age of 81. Funeral services will begin at 1:00 PM Monday, August 21, 2023, at Willow Creek Lutheran Church, rural Dell Rapids. Interment will be in the church cemetery. Visitation will be from 4-6:30 PM Sunday, at the church. Memorials may be directed to Willow Creek Lutheran Church or the Luther House of Study.
Joyce married Theodore G Linge on August 2, 1963, in Chester, SD. They settled on a farm west of Baltic, SD and raised their three daughters, who were usually referred to as "The Linge Girls".
Music has always been close to Joyce's heart. She learned to read music while taking clarinet lessons as a child. During playtime at the neighbor's house, she built on that knowledge and taught herself to play their piano. She later was able to take piano lessons after her parents bought her a piano. At age 16, Joyce learned to play the organ at her home church, Chester Methodist, which began her lifelong career of being a church organist.
Soon after she was married, Joyce joined Willow Creek Lutheran Church and became their organist and for many years was their only organist. She was well known for playing the hymns fast and loud! She continued as the organist until just a few months before her death.
Joyce graduated from SDSU in 1964 with a degree in Music Education. She employed her musical talents and directed K-12 music at Baltic School District as well as at Tri-Valley School District. She loved hearing full choruses of students and the pure sounds of young voices. She retired from Tri-Valley School District in 1998. Her favorite thing about teaching was her students. She enjoyed catching up with former students whenever their paths crossed. Joyce loved music, quilting, flowers, a good laugh, decorating cakes, getting to know new people and of course, spending time with her family.
Upon her retirement from teaching, Joyce became a full-time farm wife helping to get the crop in and out of the fields each year. She studied and practiced then earned her CDL so she could proudly drive the grain truck into the elevator while helping with the harvest.
With a thirst for learning more about her Lutheran faith, she audited theology classes when she was in her 70's. She loved hearing sermons that preached the Gospel. She instilled the Word of the Lord into her children and grandchildren, making sure they knew they were Children of God.
Joyce passed away after a yearlong battle with cancer. She faced her cancer head on with the knowledge and faith of the promise of her baptism that she was saved through Christ.
Grateful for sharing her life are her 3 daughters and their spouses, her 8 grandchildren, and (almost) 8 great-grandchildren. Daughters include Lisa and Tim Rave (Baltic, SD), Linda Linge (Dell Rapids, SD), and Beth and Shane Warne (Colton, SD). Grandchildren include Thea Rave (Sioux Falls, SD); Mitchell Rave (Sioux Falls, SD); Parker Meyerink and Emily Thompson (Sioux Falls, SD); Lucas Meyerink and Gwen Schutjer (Lake Park, IA); Jackie and Allen Fossum (Canton, SD); Kamber and Cody Bosse (Colton, SD); Carter Warne (Colton, SD), and Keith and Shiloh Warne (Colton, SD). Great Grandchildren include Xavier, Beau, Oaklyn and arriving soon Charlotte Joyce Meyerink; Wyatt, Henry and Lucille Fossum; and Mathias Warne.
Joyce is also survived by her brother Howard and Janice Persing (Arizona City, AZ), her sibling in-laws Ricki Persing (Casa Grande, AZ), Kenneth and Beverly Winterton (Madison, SD), Donald Nelson (Crooks, SD), and Delmer and Mardell Linge (Panama City, FL). She also has many nieces, nephews, and a plethora of cousins. Joyce is preceded in death by her husband Theodore, brother Myron Persing and sister-in-law Marlene Nelson.
Funeral arrangements provided by Minnehaha Funeral Home.