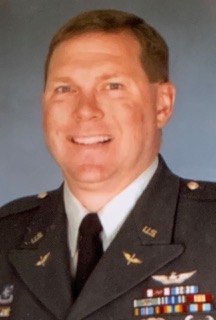 63
August 24, 2010
Lakewood, CO
Lance A. Vogt was born in Sioux Falls. He grew up in rural Humboldt and Hartford. He graduated from West Central High School in Hartford in 1976 and South Dakota State University in Brookings and in 1980 with a Bachelor's Degree in Park Management. While in college, Lance was involved in the ROTC. 
Afterwards, Lance joined the Army Airborne and became a helicopter pilot. He served in the Army for 27 years surviving two helicopter crashes with no life threating injuries. During his military career, Lance was stationed overseas in Korea, Germany, Turkey and Kuwait. In the United States, he was based at Ft. Campbell, KY., Ft. Leavenworth KS., Ft. Lewis, WA and Ft. Rucker, AL. His last assignment was with the Army Reserve at the Federal Center in Denver, CO.
Lance loved horses, camping, the outdoors, watching westerns and sports, especially playing basketball with his sons. He loved his children, grandchildren, family, friends and church family. 
He was loved and cherished by many people including his wife Roberta; his children; Shea, Khye, Brie, Morgan and Brooke; his eight grandchildren; parents Donna and George Vogt; sisters Leisa, Tami, Tanya; aunts, uncles and many close cousins.
A Celebration of Life Service was held at the Seventh-Day Adventist Church in Golden, CO. on October 3. Cards of condolences can be sent to Roberta Vogt, P.O. Box 18562, Golden, CO  80402.