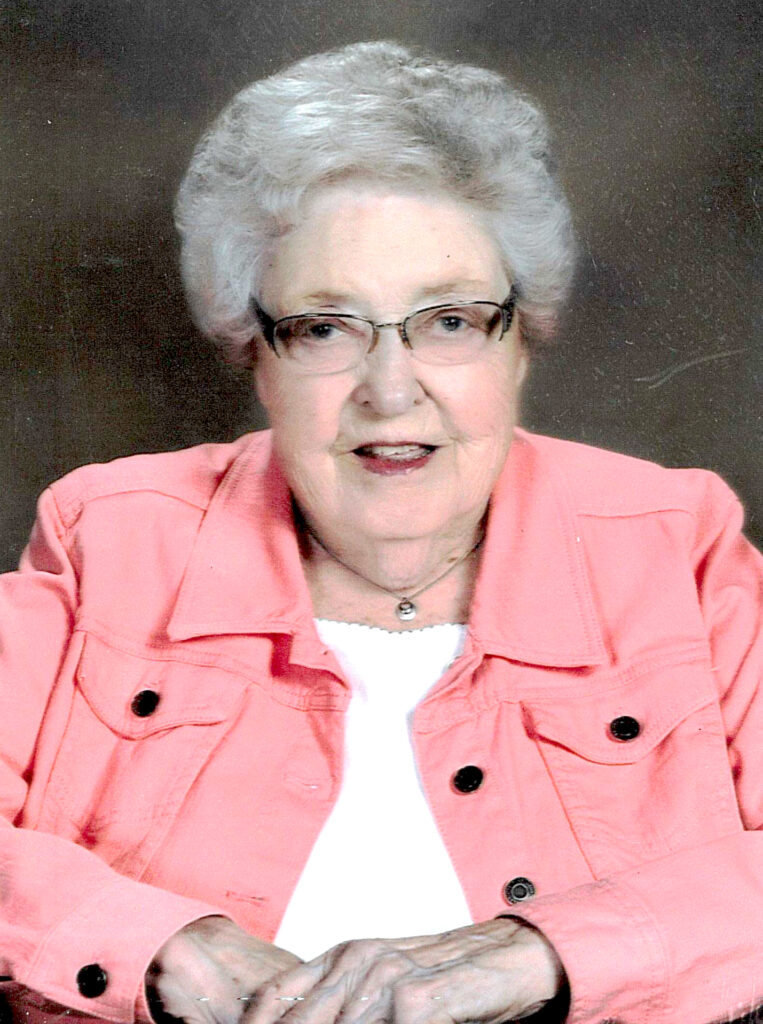 100
Chester, SD
September 13, 2023
Magdalen "Matt" Siemonsma, age 100, of Chester, died on Wednesday, September 13, 2023, at Dells Nursing and Rehab in Dell Rapids. Mass of Christian Burial was held on Monday, September 18, 2023, at St. Joseph the Workman Catholic Church at Huntimer, rural Colton, South Dakota. Interment was in the church cemetery.
Magdalen Lousie Siemonsma was born on September 30, 1922, at Orient, South Dakota, to Joseph and Anna (Wiesler) Gaspar. She grew up in the Orient area until her family moved to a farm near Colton, South Dakota when she was a sophomore in high school. She graduated from Chester High School in 1940, and then attended the Eastern Normal College in Madison, where she earned a teaching degree. She taught school for four years until her marriage to Harold "Howie" Siemonsma on October 24, 1945.
She was a member of St. Joseph the Workman Catholic Church at Huntimer, where she was active in the altar society and choir, taught CCD, and served many weddings.
When Howie retired, they moved to Chester. She was a Gold Star Sister and was very active in the Chester American Legion Auxiliary where she was a member since 1972. She was also involved with Senior Citizens, extension club, knitting club, volunteering at school, TOPS, and playing cards. You could also find her sitting on the bleachers watching her grandchildren and great-grandchildren's school activities.
Grateful for having shared her life are her children: Daniel (Sharon) Siemonsma, Chester, Dorothy (Loren) Hass, Chester, Diane Braskamp, Wentworth, Michael (Emily) Siemonsma, Colton, and Mark (Judy) Siemonsma, Seabrook, New Hampshire; 12 grandchildren; 32 great-grandchildren; 14 great-great -grandchildren; brother-in-law, Jim (Mary Jo) Siemonsma and many other relatives and friends.
She was preceded in death by her husband Howie in 2012; a special nephew, Michael John Huwe; brothers: Raymond, Isadore, Leo, Mike, and Harry; and sisters: Renata Huwe, Mary Konz, Florence Coyle, and Leona Hawking; and a son-in-law, Hod Braskamp.
Funeral arrangements provided by Minnehaha Funeral Home.