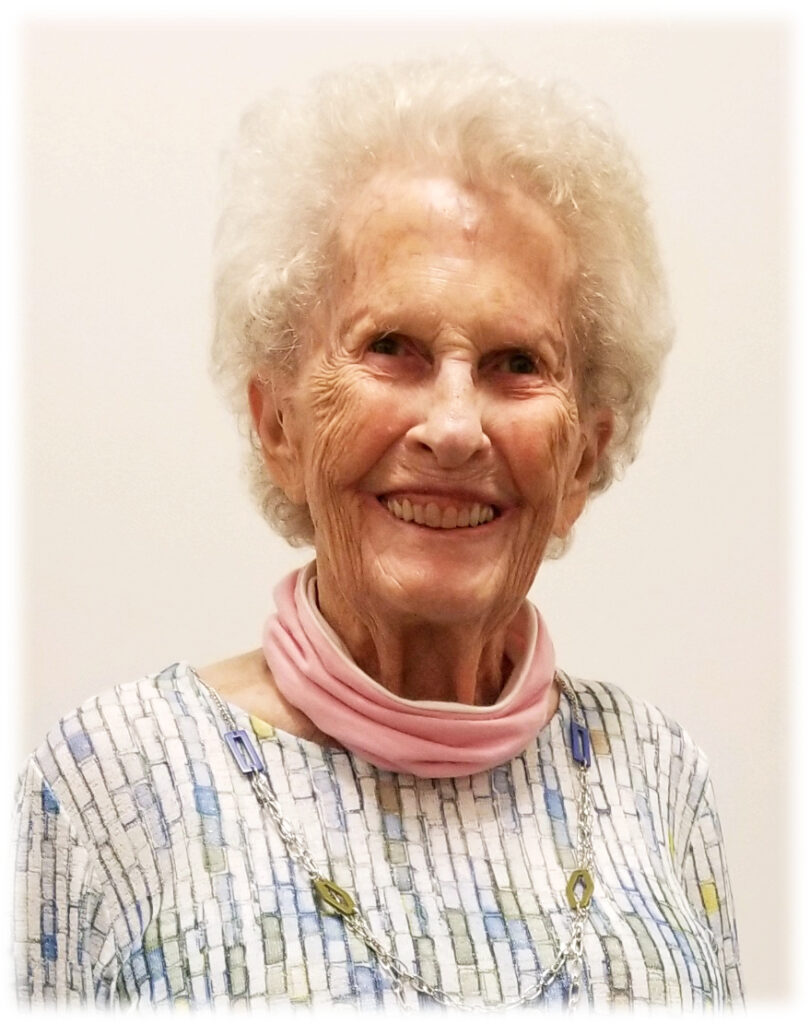 88
January 15, 1934
Hartford, SD
Mary Krause, Hartford, SD, went to be with the Lord on Wednesday, November 16, 2022 at Avera Brady Health and Rehab in Mitchell.
Visitation with the family present will be from 2 to 4 pm with a wake service beginning at 3 pm on Sunday, November 20, 2022, at the Miller Hartford Chapel, 600 S. Western Ave., Hartford. A Funeral Mass will be held at 10 am on Monday, November 21, 2022, at the St. George Catholic Church in Hartford with burial at St. George Cemetery.
Mary was born in Staples, MN, on January 15, 1934 to Catherine and Warren (Gene) Scribner. She graduated from Staples High School in 1952 and went on to work as a secretary in Minneapolis, MN. After a short time, when her mother became ill, Mary moved back to Staples to help with her care and found local work.
Mary met Ken at a dance, they fell in love and a year later they were married on October 6, 1956. They lived in Wadena, MN, where Ken began his profession as a pharmacist and Mary as a homemaker. They were blessed and very busy with four children born within four years and two months of each other – Pam, Kathryn and twins, Mike and Mark. She worked at Krause Drug as a pharmacy tech in Wadena after her children were all in school. Mary and Ken both retired in 1994 and for the next 25 years they wintered in Zapata, Texas. They made the move to Hartford, SD, in 2015.
Enjoyment for Mary was spending time with family and friends. She liked playing cards and games, belonged to a bridge club, was on a bowling league, enjoyed sewing, doing crafts, fishing, camping, traveling, dancing and snow skiing. Mary loved dogs and they had at least one dog, or "grand pups" as she called them, most of their married life. She had a quick wit, loved to tease, was full of energy and a big smile on her face!
Mary was active in the church's women's circle in Wadena, MN. She also belonged to the Wadena Hospital Auxiliary and the VFW Auxiliary. After moving to Hartford, SD, she became involved in the Hartford/Humboldt Right to Life group and enjoyed volunteering her time at the elementary school in Hartford.
She is survived by her husband, Ken of Hartford; children, Pam (Tim) Graham of Hartford, Kathryn (Mark) Eifert of Fergus Falls, MN, Dr. Michael (Loni) of Mitchell, Mark (Helena) of Stevensville, MT; grandchildren Heather (Kaleb) Hight of Watertown, Josh (Angie) Eifert of Savage, MN, Erica (Greg) Peterson of Clear Lake, Sarah (Jesse) Stensby of Minneapolis, MN, Matthew (Brooke) Graham of Hartford, Zach (Dana) Eifert of Fergus Falls, MN, Jenn (Dan) Stiffarm of Missoula, MT, Kris (Sherry) Krause of Missoula, MT, Aaron (Lindsey) Krause of Sioux Falls, Nate (Nicole) Krause of Florence, MT, Joel (Brittany) Krause of Sioux City, IA, Emma (Andrew) Stroup of Rapid City, Mary (Cole) DeBoer of Brookings; 26 great grandchildren; many cousins, nephews, nieces and friends. She was preceded in death by her parents, three brothers and many other relatives.
In lieu of flowers, memorials may be directed to the Hartford/Humboldt Right to Life or the Alpha Center in Sioux Falls.
For obituary and online registry please visit www.millerfh.com. Funeral arrangements provided by Miller Funeral Home.