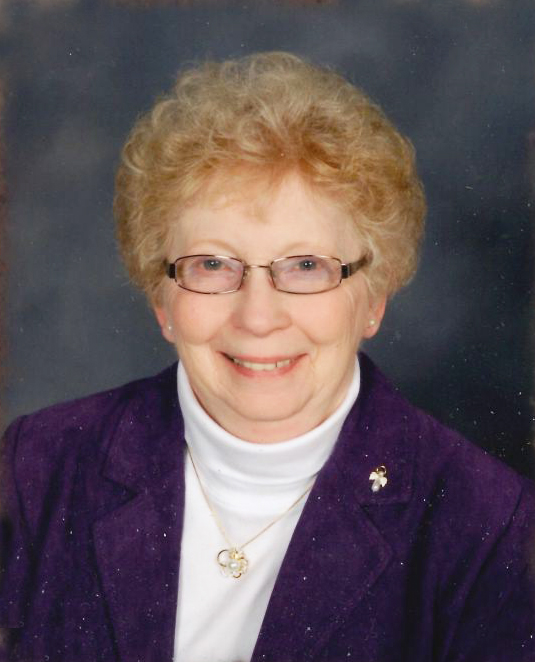 87
Hartford, SD
November 14, 2022
Mary Lou Lusch, of Hartford, South Dakota, passed away peacefully with her family by her side on Monday, November 14, 2022, at Sanford USD Medical Center in Sioux Falls. Mary Lou was 87.
Mary Louise Dolan was born on June 9, 1935 and adopted by Leo and Anna (Peebles) Dolan. She was raised in Huron and graduated from Huron High in 1953. Following graduation, Mary Lou started working at Vallet Cleaners in Huron as a bookkeeper.
On August 9, 1959, Mary Lou was united in marriage to Arnie Lusch at St. Martin's Catholic Church in Huron. The couple resided in Huron and became loving parents to their two children, Sherry and AJ. Mary Lou then worked at Norwest Bank as a bank teller, and later at K-Mart as a bookkeeper until she retired in 1995. Following her retirement, the family moved to Hartford where Mary Lou worked for Cliff Avenue Auto Parts as a bookkeeper until 2021.
Mary Lou loved her family more than anything and enjoyed attending her grandchildren's activities. She was lovingly known as Grammy Wammy. Spending time with family was truly Mary Lou's greatest passion and she will be dearly missed by her family and many dear friends.
Those left to cherish her memory are her husband of 63 years, Arnie Lusch of Hartford; daughter, Sherry (Jeff) Nelson of Crooks, and son, AJ (Janet) Lusch of Wichita, KS; grandchildren, Jason (Gena) Nelson of Harrisburg, Kaitlyn (Brendan) Tow of Thornton, CO, Rachel Wilson of Wichita, KS and Katie (Sean) Malone of Wichita, KS; great-grandson, Johnathan Wilson of Wichita, KS; a very special niece and nephew, Patty and Mike Fitzmaurice of Hartford; a brother-in-law and sisters-in-law; and numerous nieces and nephews.
Mary Lou was preceded in death by her parents, Leo and Anna Dolan; parents-in-law, Carmon and Elmer Lusch; brothers, Earl and Paul Dolan; and many other special family members.
Funeral Mass were held 10am Friday, November 18, at St. George Catholic Church, 408 S. Western Avenue, Hartford. Visitation with family present was held 5-7pm Thursday, November 17, at Miller Funeral Home – Hartford Chapel, 600 S. Western Avenue, Hartford. Interment St. George Catholic Cemetery, Hartford.