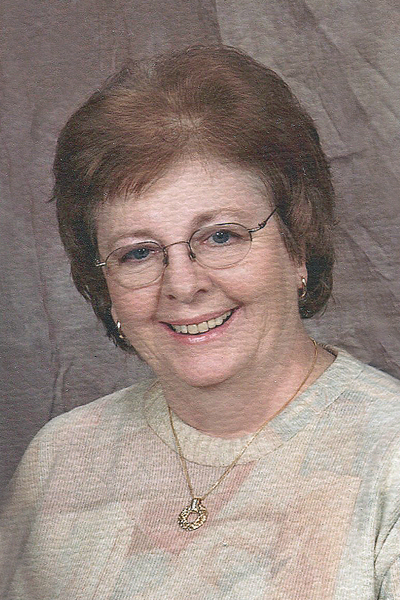 78
Friday, June 19
Humboldt
Mary Lou Loucks was born November 21, 1941 to Frank and Vada (Drew) Loucks in Terra Haute, Ind. She graduated from Harrisburg High School in 1959 and attended Southern Illinois University in Carbondale, Ill. She worked for Bob's Merrill Publishing in Indianapolis, Ind., as a copy editor before making her home in South Dakota.
Mary Lou married the love of her life Lyle Zimmer in a beautiful June ceremony. Mary Lou, Lyle and "the girls" relocated to the homestead in 1985.
Mary Lou was a long-time member of St. Ann's Catholic Church in Humboldt, where she and Lyle were the classroom coordinators for the religious education classes for many years. Being a devoted Catholic family, the Zimmer's would attend church every week, rain, shine or snowstorm. By far, the greatest joy in Mary Lou's life were her grandchildren.
Mary Lou also enjoyed anything and everything Christmas! The Hallmark Movie Channel was a staple in the house during Christmas time and many unforgettable memories were made during this special holiday. Other things close to Mary Lou's heart included singing as loud as possible with a joyful heart, Grampy's foot rubs, Today's Special Value, Barry Manilow music and coconut cream pie.
Feeling blessed and grateful for having this beautiful soul in their lives are Mary Lou's husband, Lyle of Humboldt; son, Todd Price of Brookings; daughters Marylou (Travis) Nagel of Humboldt, Victoria (Dan) Wakeman of Brookings and Emily (Rudy) Trias of Estelline. Grandchildren: Christian Price, Isabela Price, Nicholas Nagel, Charlie Nagel, Alex Wakeman, Ava Wakeman, Harrison Wakeman, Camille Wakeman, Josephine Wakeman, Helaina Wakeman, Raquel Wakeman, Tobias Wakeman and Xavier Wakeman, Alexander Trias, Mitchell Trias, Portia Trias, Axel Trias and Montego Trias. As well as many in-laws, nieces, nephews, extended family and furry friends.
Special souls who left before Mary Lou include beautiful infant daughter, Rachel Leslie Zimmer; father and mother, Frank and Vada Loucks; sisters Jean Eggleston and Joan Walker; brothers-in-law Ervin Eggleston and Jim Walker; as well as a host of other family and friends.
A special thank you to the staff of Compassionate Care Hospice, Frs. Jim Zimmer and Bob Kranz, Dr. Christopher Sumey, Julie Bostic, Peggy McNamara as well as all those who took great care of Mary Lou in the last few months. Thank you to everyone for all of the thoughts and prayers, virtual visits, food, laughter and never-ending love during this time. Also, a special thank you to the staff of Compassionate Care Hospice, Fr. Jim Zimmer and Fr. Bob.
Services were held June 22, 2020, at Miller Funeral Home in Hartford.
Arrangements provided by Miller Funeral Home.