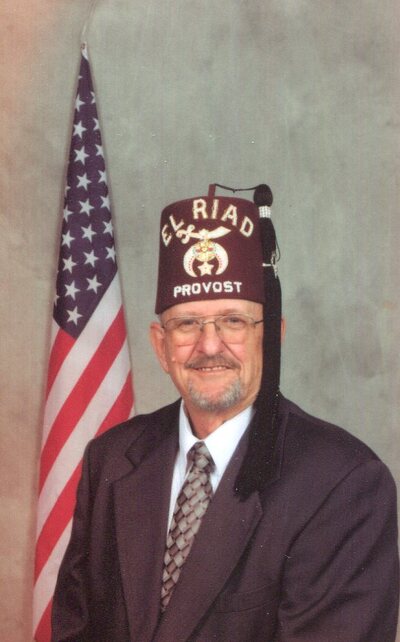 81
Sioux Falls, SD
May 6, 2021
Melvin Dwayne Dykstra was born on April 20, 1940, in Springfield to Edward and Eunice (Williamson) Dykstra. Eunice and Albert Werdin (Mel's stepfather) moved the family to Sioux Falls where Melvin graduated from Washington High in 1958. He entered the National Guard in 1957 and after graduation he joined the Army. In 1962, Mel met Judith Stelzer and two years later on December 6, 1964, they were married in Armour. The happy couple served at many military posts during Mel's tenure in the Army. Including Ft. Hood in Texas where they welcomed their son, Timothy, Ft. McPhearson in Georgia where they welcomed their daughter, Jill and overseas in Korea. Mel dedicated 20 years to the Army before retiring in October of 1979 and moving home to Sioux Falls. In 1985, he graduated from Southeast Technical School in the Heating, AC & Major Appliance program. He was the Minnehaha County Constable for 11 years before retiring in 2002.
Mel was involved in various groups including the VFW, the Provost and Roadrunner Unit of the El Riad Shrine in Sioux Falls, and a Freemason for more than 50 years and the Ruste-Waul Post #154 of the American Legion in Montrose. He enjoyed the fraternity and comradery from being involved and serving his community.
Over the years Mel picked up many different hobbies including wood carving, playing guitar and watching western movies. He enjoyed tinkering and creating. For the last 18 years he and Judy spent winters in Texas with many friends. Many summers were spent "coaching" his grandchildren in softball or baseball from the sidelines. Mornings were reserved for coffee with his friends at HyVee. Mel always had a word or two of advice to give, even if you did not want it. He wasn't the sappy, touchy-feely kind of guy, but he cared deeply for his family and was always willing to lend his shoulder.
Mel truly enjoyed the Army life and would sit for hours and tell stories with anyone who had a military background.
Mel will be greatly missed by his family, friends and all those who had the honor of knowing him.
Grateful for having shared his life are his wife, Judy; son, Tim Dykstra (Janice) of Sioux Falls, Jill Lamer (Shane) of Hartford; 10 grandchildren, Krista Vandersnick (Charlie), Jessica Dykstra, Kayla Link (Chris), Josie Otto (Logan), Shelby Casale (Dylan), Mollie Lamer, Kamber Lamer, Chastnee Dalen (Taylor), Logan Greer, and Caden Lamer; 10 great-grandchildren, Gunnar, Witten and Aspen Link, Aiden and Jace Casale, Evelyn and Rosalie Vandersnick, Oliver and Ervine Matula, and Liam Otto; brother, James Werdin of Sioux Falls; and sister, Helen Rokusek of Rochester.
Memorials can be made to the Shrine Children's Hospital, c/o the El Riad Shrine 510 S Phillips Ave., Sioux Falls, SD 57104 or the American Legion Ruste-Waul Post #154 201 Main St., Montrose, SD 57048.
Funeral Services were held May 10 at Miller Funeral Home Southside Chapel. A Masonic Service was held on May 9 at 3 pm.
Arrangements provided by Miller Funeral Home.